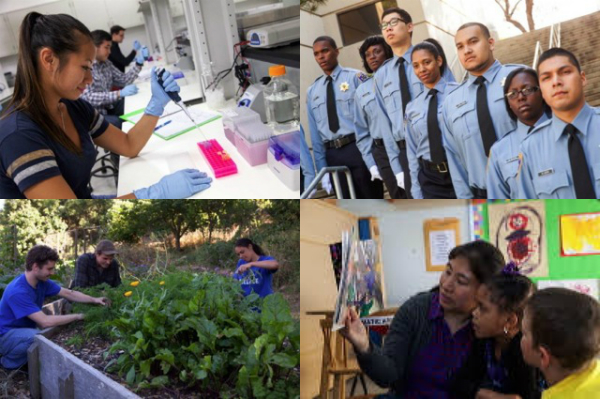 Join on Merritt HUB to directly connect with the Career Education programs, student services and have a staff member contact you.

Career Education (CE) programs at Merritt College give students the chance to learn skills in some of the fastest-growing occupations in the country. These programs offer challenging academic standards and provide relevant technical knowledge necessary to prepare for careers in current or emerging fields by earning a Certificate or Associate Degree. Merritt College offers these relevant career programs in a variety of fields taught by experienced, award-winning faculty. Choose from an array of programs that allow students to begin a career in two years or less.
Linked on the left are the CE Degree and Certificate programs offered by Merritt College. Contact information is available at each site.