Are you a student in need of basic resources to help you remain academically successful?
For more information regarding Merritt College's Basic Needs Resources, click
Best Colleges' List of Basic Needs Resources
bit.ly/StudentResourcesBasicNeeds
Financial Resources
Merritt College Emergency Aid Program: Project Success
Purpose: The Project Success Emergency Aid Program is designed to assist students in dealing with unforeseen financial emergencies that, if not quickly resolved, could cause students to drop out of school.
Grant Amount:
$500.00 (limit over the life of the program) 
Student Eligibility Requirements:
Merritt College must be the student's home college.
Enrolled in 6 units or more.
GPA of 2.0 or greater
How to Apply:
Complete the online application. Students requesting assistance to pay an outstanding bill should be prepared to upload a copy of the outstanding bill. Approvals for food or grocery requests will not exceed $200.
For questions, contact Doris Hankins (Director of Student Activities and Campus Life) or Michelle Mai (Staff Assistant, Student Activities) at
Food Resources 
Merritt S.O.U.L. Food Bank
Merritt College's Food Bank occurs every 2nd and 4th Thursday of each month when school is in session. It is held in R-127 (R Building, Student Center) from 12 PM to 2 PM. For more information, visit https://www.merritt.edu/foodbank/.
CalFresh
Would you like to receive money for groceries every month? Apply for CalFresh here!
Alameda County Food Banks
Name
Address
Contact Information

Alameda Food Bank

(Only those who live or work in Alameda can receive food)

650 West Ranger Avenue
Alameda, CA 94501

(510) 523-5850

Alameda County Community Food Bank

7900 Edgewater Dr

Oakland, CA

(510) 775-2527
www.accfb.org
California Association of Food Banks

1611 Telegraph Ave, Ste 830

Oakland, CA

(510) 272-4435
Hope 4 the Heart Food Bank

22035 Meekland Ave

Hayward, CA

(510) 581-4673
Butler's Pantry LLC Food Bank

2159 National Ave

Hayward, CA

 
Berkeley Food Network Food Bank

1925 9th St

Berkeley, CA

https://berkeleyfoodnetwork.org/contact-us/
Berkeley Food Pantry Food Bank

1600 Sacramento St

Berkeley, CA

(510) 525-2280
Dorothy Day House Food Bank
Homeless Shelter
Berkeley, CA
(925) 519-9881
Chubby Pantry Co Food Bank

3448 Oak Knoll Blvd

Oakland, CA

 
Monday Night Mission:
East Oakland Food Bank

5733 San Leandro St

Oakland, CA

(510) 516-0166
Housing Resources
Building Futures/211/Operation Dignity
Contact Building Futures at 866-A-WAY-OUT (24 HOUR TOLL FREE CRISIS LINE) or Call 2-1-1 For the same intake The 24 hours, 7 days a week resource for those experiencing homelessness or at risk of homelessness is to call 2-1-1.
Staff there have the most in-depth knowledge of available resources, shelter locations, and available housing applications. There are a number of resources countywide that can be accessed by calling 2-1-1 or visiting their website at http://211alamedacounty.org/.
Mobile Outreach Non-profit organizations Operation Dignity and Building Futures provide basic necessities to those experiencing homelessness while working on stabilizing their situation and helping them to find housing.
Dine and Connect
Dine and Connect Held on the last Monday of each month, dinners lead by Alameda's faith based community provide more than just a warm meal to those experiencing homelessness. Alongside dinner, this program connects individuals to services and resources and fosters community with an opportunity for individuals to meet, talk, and connect.
Location: Immanuel Lutheran Church 1420 Lafayette St. Alameda, CA (click to view contact info)
Covia Home Match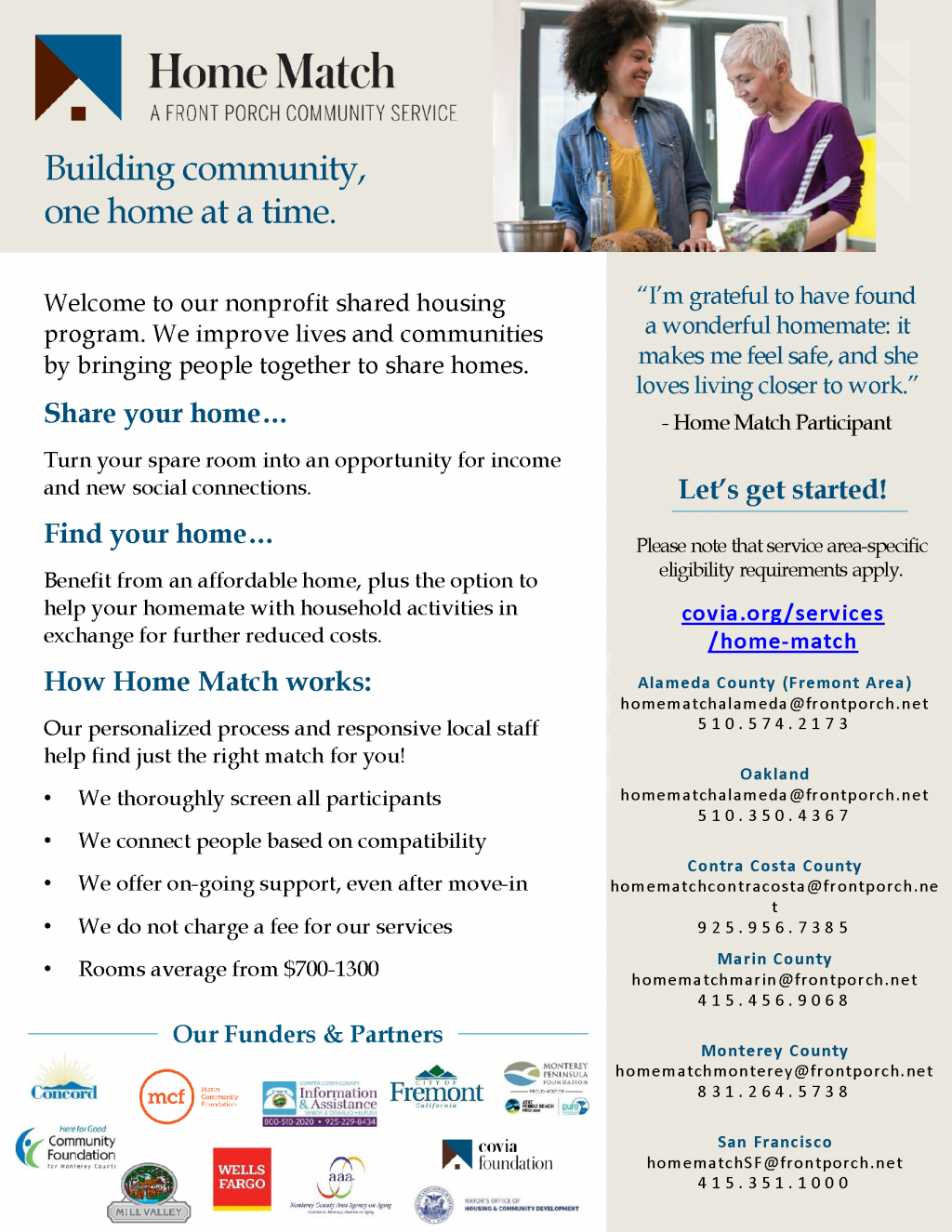 Alameda County Winter Shelters and Warming Centers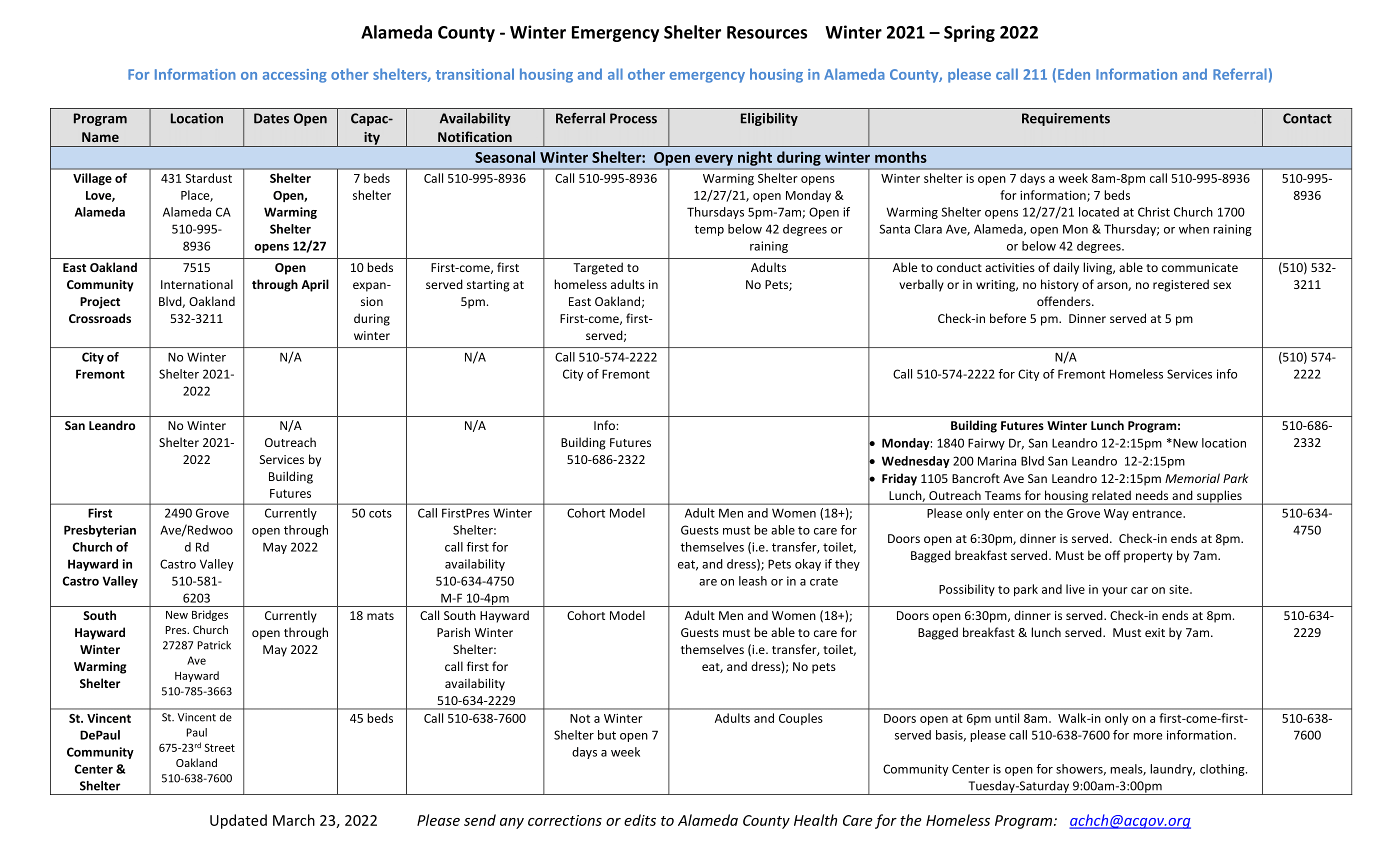 Legal Resources
East Bay Community Law Center's Free Immigration Legal Services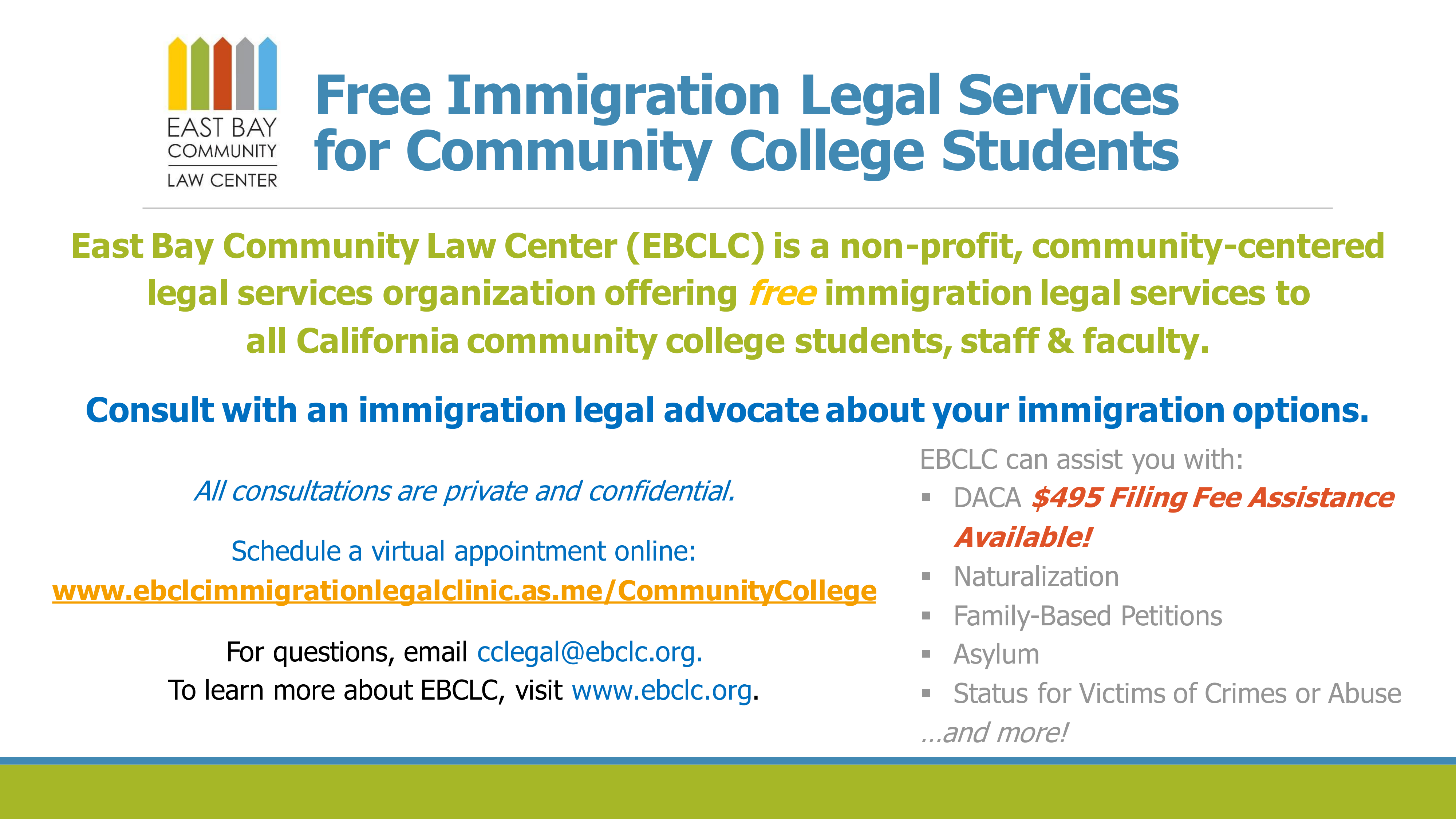 To schedule a virtual appointment with the East Bay Community Law Center, click here.