Food Resources
bit.ly/StudentResourcesBasicNeeds
Additional Food and Housing Resources
Are you homeless and seeking assistance?
House share with One
Adult in

Maxwell Park Oakland $1,000/month – All Utilities Included!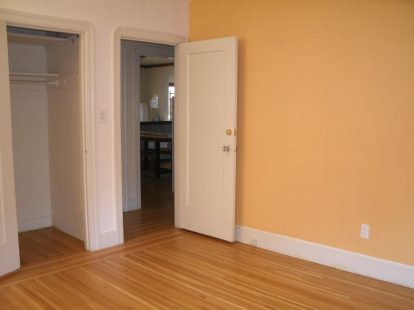 ​
Beautiful 140 sq ft. room with refinished hardwood floor, ceiling fan, backyard view and lots of natural light from large spacious windows and closet with shelves. Furnishings, if desired, include full size bed, with sheets and pillows, small desk, chair, lamp and rug. Can also be rented without furnishings.
Home:
House share with one adult- the homeowner. You will share common areas including the kitchen, dining & living rooms, basement laundry and one and a half bathrooms, as well as the large, gated backyard shared with four laying hens; open for barbecuing or sitting in the sun. Small shelves in vanity reserved for you. Rent is $1,000/month includes all utilities- high-speed fiber optic internet/cable, water, garbage/recycling and PG&E and monthly professional cleaning based on single occupancy. Available April 1st. Looking for a professional who has a full-time job outside of the home.
Neighborhood:
Five minutes to I-580 and 13 freeways- ten minute drive to downtown Oakland without traffic. Two BART stations each within two miles. Although several AC Transit bus lines including the 40, 57 and NL Transbay to Salesforce transit center in SF are nearby and two BART stations are only two miles away each, you should have a vehicle. Mills College, Laurel district shopping and pub nearby. Text 510.421.0468 a little about yourself and a good time to reach you if interested.
Contact Building Futures at 866-A-WAY-OUT (24 HOUR TOLL FREE CRISIS LINE) or Call 2-1-1 For the same intake The 24 hours, 7 days a week resource for those experiencing homelessness or at risk of homelessness is to call 2-1-1.
Staff there have the most in-depth knowledge of available resources, shelter locations, and available housing applications. There are a number of resources countywide that can be accessed by calling 2-1-1 or visiting their website at http://211alamedacounty.org/.
Mobile Outreach Non-profit organizations Operation Dignity and Building Futures provide basic necessities to those experiencing homelessness while working on stabilizing their situation and helping them to find housing.
Dine and Connect Held on the last Monday of each month, dinners lead by Alameda's faith based community provide more than just a warm meal to those experiencing homelessness. Alongside dinner, this program connects individuals to services and resources and fosters community with an opportunity for individuals to meet, talk, and connect.
Location: Immanuel Lutheran Church 1420 Lafayette St. Alameda, CA (click to view contact info)
Alameda Food Bank
1898 Thau Way, Alameda, CA
(510) 523-5850
Berkeley Food Network Food Bank
1925 9th St, Berkeley, CA
https://berkeleyfoodnetwork.org/contact-us/
Alameda County Community Food Bank
7900 Edgewater Dr, Oakland, CA
(510) 775-2527
www.accfb.org
Berkeley Food Pantry Food Bank
1600 Sacramento St, Berkeley, CA
(510) 525-2280
California Association of Food Banks
1611 Telegraph Ave, Ste 830
Oakland, CA
(510) 272-4435
Dorothy Day House Food Bank
Homeless Shelter
Berkeley, CA
(925) 519-9881
Hope 4 the Heart Food Bank
22035 Meekland Ave, Hayward, CA
(510) 581-4673
Chubby Pantry Co Food Bank
3448 Oak Knoll Blvd Oakland, CA
Butler's Pantry LLC Food Bank
2159 National Ave, Hayward, CA
Monday Night Mission:
East Oakland Food Bank
5733 San Leandro St, Oakland, CA
(510) 516-0166
Covia Home Match
881 Turk St, San Francisco, CA 94102
(415) 351-1000
https://covia.org/programs/home-match/
Home Match Oakland Rooms Catalog
Click here for More Housing Resources