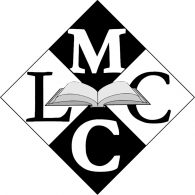 FREE  TUTORING! 
Peer tutors are still available to help you with your learning needs!
 *In order to receive free tutoring you will need to enroll in the course LRNRE 501 (30493)
APPOINTMENTS

Make an appointment today!

Merritt Peer tutors are now online
| | | |
| --- | --- | --- |
| aaaaaaaaaaaaaa | | aaaaaaaaaaaaaa |
LEARNING CENTER HOURS:
Fall & Spring Semesters:
Monday – Thursday 9 am – 6 pm (on zoom)
Tuesday – Thursday 9 am – 4 pm (in person)
Friday 10 am – 3 pm (on zoom)
Summer Term:
Monday – Thursday 10 am – 4 pm (on zoom)
Virtual Campus Tour of the Learning Center
Did you know that students who seek tutoring from our very own Learning Center tutors are 5%-30% more likely to successfully pass a tough class? Tutors are paid through student enrollment fees, so take advantage of this service!
Unfortunately, due to Covid-19, the Learning Center will not open on campus this fall. When we resume campus engagement, students will go to Building L for tutoring.