Merritt College Business Department
| | |
| --- | --- |
| | The Business Department offers Certificates and Degrees at Merritt College.  New Digital Marketing and Digital Investment certificates of Achievement and new courses such as Digital Marketing, Introduction to Cryptocurrency and digital Investment have been added to the curriculum.  Our Business program provides a solid grounding in the principles of Business, Management and Marketing. Merritt College can provide key instruction relevant to future business decision-makers, and those working in various business environments, from established enterprises to innovative startups. |
Are You Looking for Money or a Career Change? We are here to help you to find it.  
The Merritt College Business Department offers classes online and on-campus to achieve your learning experiences. Our flexible degree and certificate programs are designed to help you develop must-have knowledge, skills, and abilities to get career-ready and prepared to thrive in the workplace. 
Whether you are working toward an associate degree, taking courses to transfer to a four-year university, earning a certificate, or updating your skills, we have the courses you need. Course offerings cover everything from general business to management, marketing to small business/entrepreneurship, Digital Marketing, and accounting to real estate. Our innovative curriculum is constantly evolving to help you gain a winning edge to succeed in today's rapidly changing business environment. 
Our classes are taught by highly experienced faculty members as well as business professionals, and accomplished entrepreneurs.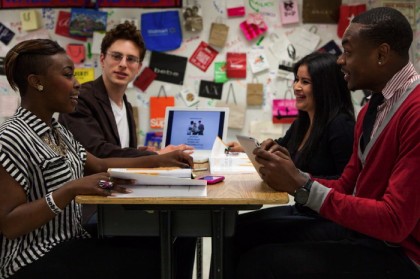 Don't forget to add business classes to your schedule. 
We offer the Digital Marketing Degree of Achievement.
Most of our classes are online for your convenience.
CLICK HERE TO APPLY AND ENROLL FOR BUSINESS CLASSES NOW

Click HERE for Class Schedule
Click HERE for Class Listings only.
Business classes are on page 42.


Welcome to the Business Department! You'll find many career opportunities in business, including accounting, marketing, finance, and small business development. Management positions are open in fields, such as retail, service, manufacturing, government, and nonprofit organizations.
Fereshteh Mofidi, Business Instructor|
The majors listed below are designed to provide a foundation for students planning to transfer to a four-year institution in the particular area of specialization and/or for those students seeking skills for employment.
Business Degrees
Business Certificates