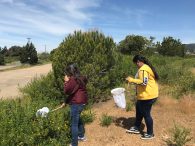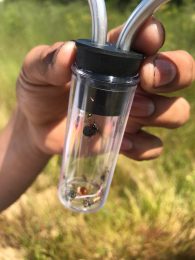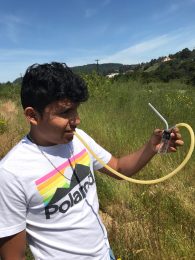 Our High School Initiative: Dual Enrollment
In order to find the next generation of Merritt students, we have established dual enrollment with four partner high schools (Castlemont, Met West, Skyline, and Tennyson). Our faculty teach NHS courses on-site in these schools, exposing 9th-12th graders to environmental education and immersion in nature.
Spring 2021 Dual Enrollment Courses:
ENVMT 2/2L: Introduction to Sustainable Environmental Systems, Prof. Paul Rogé, Castlemont and Skyline High.
ENVMT 5: Bay Area Food Culture, Prof. Yael Ehrenberg, Met West High.
ENVMT 35: Introduction to Urban Agroecology, Prof. Yael Ehrenberg, Tennyson High.
For more information on our dual enrollment program, contact Program Director Brad Balukjian at bbalukjian@peralta.edu