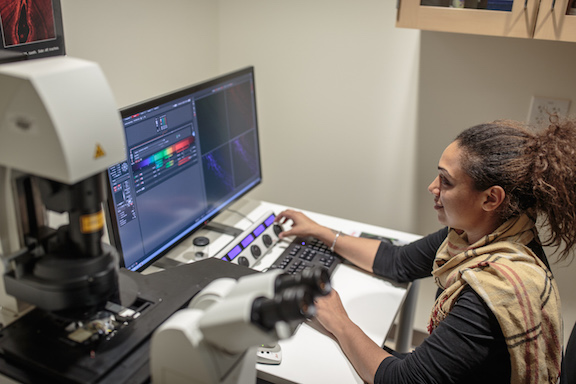 Microscopy is the art and science of taking accurate, informative and often beautiful images using a microscope. Microscopes enable us to see into a world otherwise hidden from the naked eye. Today's digital microscopes allow us to see into a world at the farthest edges of our curiosity.  It's a golden age for microscopy, as fantastic new imaging tools are rapidly developed and implemented in a wide variety of scientific fields, which include biotechnology, biomedical and academic research, forensics, and materials science.
The use of high-end microscopes has boomed in the modern world of biology. The Merritt Microscopy Program trains you in the practice and theory of cutting-edge microscopy. This gives you access to fulfilling careers in biotech and academic research. (Below: Lobularia marítima, Sweet Alyssum, Christina Zimmerman)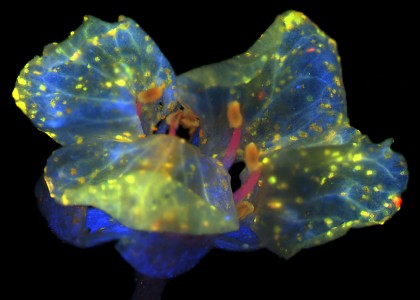 Click here for the Histotechnology website.
Click here to find out more about the Biosciences at Merritt College on Peralta Matters, the District's television show hosted by  Chancellor Jowel Laguerre. The show includes an interview with Microscopy student Kayla Pelletier, a visit to Biofest, a brief lesson in anatomy, and a video of the Histotechnology Program.