Workshops Materials and Recordings
Spring 2022
Click Here

Click Here

Click Here

Click Here

 

Click Here

 

Click Here

Coming Soon

Click Here

Click Here

Click Here

Click Here

Click Here

Click Here

Click Here

Click Here

Click Here

Click Here

Click Here
Fall 2021
Past Recordings
'Implicit Bias Training' replay in collaboration with Laney College PDC and District SDO. Part 1 of CORA (Center for Organizational Responsibility and Advancement) trainings.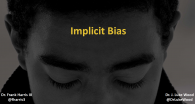 'Effective Meeting Management' online training: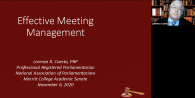 Merritt College Flex Day Oct. 20.2020  recordings of selected workshops:
Exploring and Normalizing Implicit Bias and the Race Nexus Dialectic: What Will We Do About It?
Adobe Sign- a conversation about using remote resources for work
Strategies for Effective Online Contact and Interaction
Curriculum Basics for New Chairs and Faculty
Interest Based Relational Approach to Conflict Resolution- slides
Distance Education Workshops With Monica Ambalal Distance Ed Committee Coordinator Summer 2020:
Creating Student Success in the Online Environment  The instructor hosts an informational webinar about student perceptions and experience in the online environment. Some students may not have learned online before. What can you do to help them meet their goals? How will your online classroom remain commensurate to your face-to-face class in lieu of the physical absence? You will learn how to communicate best with your students in the virtual classroom and we will explore ideas and possibilities in this dynamic time. Slides 1
Online Equity and Accessibility (w/the Peralta Equity Rubric)  The instructor discusses the importance of building equity in the classroom. *Please note that this is to introduce faculty/staff to the Equity Rubric but many of the same functions apply in the physical classroom as well. Topics: ensuring all content is accessible, modes and platforms of student access, digital redlining, bias and images. fonts in your content. Slides 2
Building a Safe Online Environment  The Instructor provides insight regarding the protection and safety of students and instructors in the online classroom. We will be discussing the surroundings included in screens, how to ensure a welcoming Zoom session, FERPA and liability concerns, mandated reporting in the online classroom. *Note on these final points instructor will use language from state, ed code, and local law enforcement to inform on procedures as they support and agree with procedures at Peralta and in Faculty handbooks Slides 3
Online Classroom Management   In this final session, the host introduces ways in which you can manage your class in the online environment. There are options available to manage your Zoom, and you are able to use settings that prevent Zoombombing. We will also discuss the gradebook, how to get organized when you are away from a traditional classroom, and how to create dynamic synchronous discussions that encourage participation. While there is no solution to recreating your classroom in real life, you will receive some tips on how to provide a high-caliber instructional space.Slides 4