The Lab Practicum – A Valuable Experience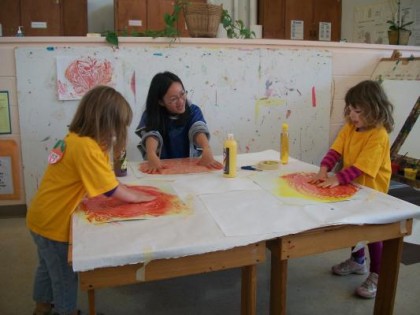 The preschool laboratory is a two-semester student teaching course required for all Child Development majors. The first semester, you will work in a variety of learning centers, write and implement activity plans, and facilitate the children's learning. Working as part of a team, you will develop the skill of objective observation in order to document behavior and modify teaching strategies. You will practice developmentally appropriate guidance and discipline techniques. During the second semester, you will experience a leadership role of head teacher. You will oversee the entire preschool program, assigning the other student teachers, and offering support and feedback. As part of the documenting team, you assess the children's progress over time and organize their portfolios. As part of the curriculum team, you teach an emergent curriculum unit and create documenting boards. From these experiences, you will perceive how the separate pieces of a developmentally appropriate program fit and function together.
Graduates of the Lab Practicum find it a valuable and satisfying experience, both personally and professionally!

We are Accepting Applications for the Fall 2022 Semester
For Information Call or E-mail Bonnie Rippberger at (510) 434-3968 or brippberger@peralta.edu
12500 Campus Drive, Building A-106, Oakland, CA 94619