NOTE: updated information coming 4/8/19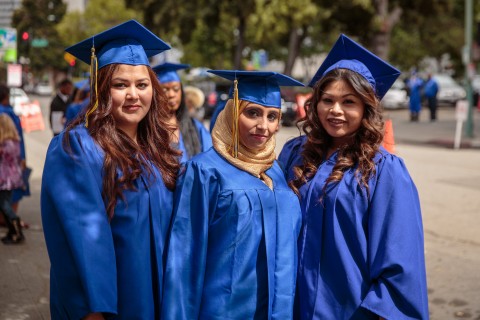 You can pick up graduation invitations and purchase commencement regalia (e.g. cap, gown and tassel, honors cords, etc.) at the Bookstore in the Student Center (R125).
Bookstore Contact Info
Merritt College Store Manager
Phone:   (510) 436-2438
Fax: (510) 530-6430
Email: merritt@bkstr.com
Bookstore hours
Monday and Tuesday: 9 a.m.-7 p.m.
Wednesday and Thursday: 9 a.m.-5 p.m.
Friday: 9 a.m.-3 p.m.
Student Regalia
Single Cords $8.50
Double Cords $17.00
Stoles $17.50
Announcements $14.75
Cap/Gown/Tassel $45.00
Merritt College Kente cloths $24.00