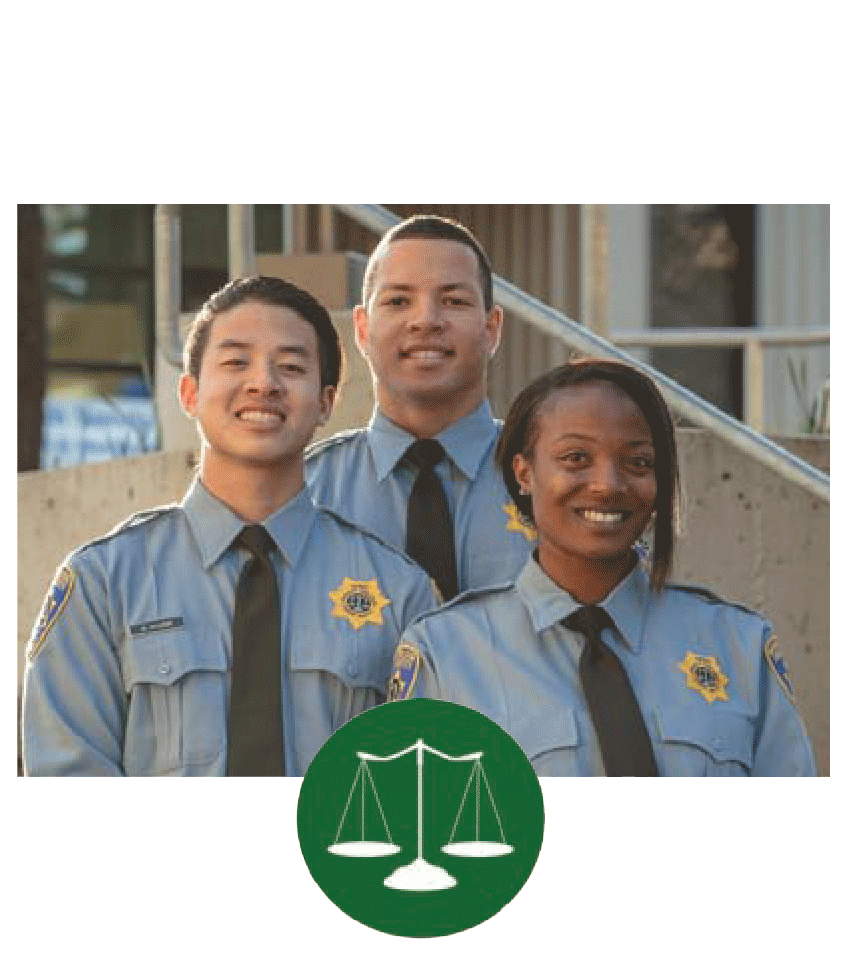 Students in the Administration of Justice program who want to study Police Science, Corrections, or Homeland Security, have the benefit of instructors from the Oakland Police Department and other law enforcement agencies who provide real-life lessons and hands-on experiences. The program's newest Pre-Academy course prepares students for the rigorous police entry requirement.
Taught by practicing professionals, Merritt's Fire Science courses prepare students for careers as fire fighters or fire investigators, and can also open doors to jobs in emergency management, homeland security, forensics, and other exciting careers.
With a growing need by attorneys for trained paralegals who know substantive law and administrative procedures, the Paralegal Studies program can teach you the skills to become successful with only a 27-unit curriculum. If you are interested in furthering your knowledge of law, you can also participate in the "Pathway to Law School" program.
| | | | |
| --- | --- | --- | --- |
| Explore degrees and certificates | Reach for your goals | Meet your fellow students | Meet your teacher! |