Meet the Biology Department Faculty and Staff! 
Full-Time Faculty
Arja McCray, Ph.D.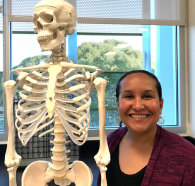 Office: S426
amacray@peralta.edu
(510) 436-2618
Arja McCray has discovered an amazing and satisfying career teaching biology, anatomy and physiology at Merritt College since 2003. Prior to that, she earned her Bachelor's degree at the University of California, Berkeley, in the Department of Integrative Biology and her Doctorate degree from the world-famous Scripps Institution of Oceanography at University of California, San Diego. Between the years of 2001-2005 she assisted many undergraduate students from under-represented backgrounds in preparing for advanced degree programs in science, mathematics and engineering as the director of programs including CSEMS, UCLEADS (UCSD) and Physics Scholars Program/CAMP (UCB). Arja was the Chair of the Biology Department at Merritt College 2009-2020 and is proud to have received the Merritt College Leadership Award. Whenever she gets the chance Arja relaxes with her husband and their two adorable sons, and together the family enjoys camping, gardening, raising chickens, and playing video games.

Nancy Rauch, Ph.D.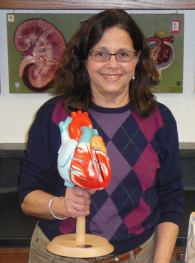 Office: S427
nrauch@peralta.edu
(510) 436-2616
Nancy Rauch teaches Anatomy and Physiology. Her training started at Brooklyn College where she received her Bachelor's Degree. She then studied at Yale University where she was awarded a Ph.D. in Biology in the area of Developmental Biology. She has subsequently specialized in Anatomy and Physiology after moving to California by studying at various local California colleges. As a faculty member at Merritt College, she was awarded an NSF grant to computerize its physiology labs. She has been honored as Teacher of the Year and has received the Chancellor's Recognition Award. She is fascinated by how the human body works and loves transmitting that fascination to her students. She feels fortunate to teach at Merritt College where the students, her colleagues, and the Biology Department have made teaching an exciting, stimulating and very rewarding experience.

Maria Suarez Rodriguez, Ph.D.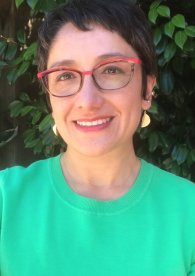 Office: S423
msrodriguez@peralta.edu
Maria Suarez Rodriguez has been teaching Microbiology, Anatomy and Physiology, Human Biology, General Biology for majors, and Genetics at Merritt College since 2015. She has also taught at Laney College and other institutions in the US and abroad. She is a Biologist with majors in Genetics and Molecular Biology with an MSc in Developmental Biology and a PhD in the fields of Genetics and Genomics that she studied in UW Madison. After completing her graduate studies, she did research in Denmark and at UC Berkeley. Throughout her work in many academic institutions she discovered her passion for teaching and empowering young students to be creative and learn how to pursue their dreams to work in the sciences and do research. It is her mission now as a faculty member at Merritt College to "continue sharing the love and dedication I have for the Life and Health Sciences with all students so that they can find their passion and achieve their career goals." Outside of Merritt College, Maria enjoys hiking traveling, and gardening.

John Rodriguez M.Sc


Office: S422   jerodriguez@peralta.edu
John Rodriguez knew he wanted to be a biology instructor after tutoring small groups of biology students as an undergraduate at California Polytechnic State University, San Luis Obispo. He then chose to earn his M.S. at San Francisco State University to simultaneously specialize in cellular and molecular biology as well as biology education. John loves discussing teaching and learning strategies and learning from others every day. This has led John to a stimulating and happy career teaching biology to community college students. John's non-academic interests include expanding his music library based on student recommendations, playing volleyball and many other games, discovering tasty food from different cultures with his fiancée, watching his dog act silly, and biking when it is a perfect 74 degrees outside. John also enjoys thinking about human health and sustainability through design lenses such as "permaculture" and "biomimicry."
Steven Scott, Ph.D.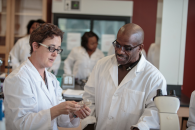 Office: S428
sscott@peralta.edu
(510) 436-2530

Joe Zermeño  M.Sc.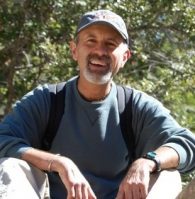 jzermeno@peralta.edu
Joe is a first-generation college graduate. His family immigrated to the United States from México and lived in the Salinas Valley (CA), where the importance of an education was instilled in the family by Joe's mother, Guadalupe Cardenas Zermeño. Joe attended Chabot College (Hayward, CA) before transferring and earning his B.S and M.S. in Biological Sciences at California State University, Hayward (now CSU East Bay). At CSU Hayward, Joe did research on insect ecology for his master's degree. During his time at CSU Hayward, he began teaching as a graduate student which led to his career devotion; to teach. Joe taught at CSU Hayward and at various community colleges before coming to Merritt College. He strives to serve his students in the classroom and laboratory and works on new teaching methodologies and curricula that support effective teaching. Outside of school, Joe enjoys time with his family, tinkering in his workshop, leisure reading, getting outdoors, and travel – 18 countries and 6 continents so far!
Part-Time Faculty
Brad Balukjian, Ph.D.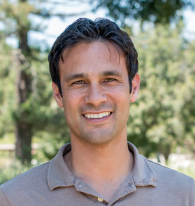 Office: S422
bbalukjian@peralta.edu
Website
Brad Balukjian never grew up. When he was six, he ran around the woods collecting bugs and putting them in jars. Now he does it for a living. Brad teaches Bio 29, "Biology of the Living World," a course for non-majors on all of the amazing plants, animals, and other organisms that cover our planet, and he will be offering new natural history courses in future semesters. He has a bachelor's degree in island biogeography from Duke University and a Ph.D. in entomology from UC Berkeley. In addition to teaching at Merritt, Brad is a freelance science journalist and has published over 100 articles in National Geographic, Discover, Rolling Stone, and several other publications. Check out bradbalukjian.com for more information.

Brian Rowning,  Ph.D.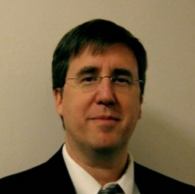 Office: S422
browning@peralta.edu
Brian Rowning teaches Microbiology at Merritt. He is a graduate of Reed College, earned his Ph.D. in Molecular Biology at UC Berkeley, conducted postdoctoral research at Lawrence Berkeley National Laboratory and UW Seattle/Howard Hughes Medical Institute, and worked as a Scientist at UC Berkeley and LBNL. Since 2011 he has also taught Anatomy and Physiology, Introductory Biology, and Biotech and Microbiology classes at Merritt, as well as at College of Alameda and Contra Costa College. He was very active in Merritt's Genomics, Microscopy and Histotechnology programs, creating and teaching specialized classes in those programs and serving as the first Merritt Histotechnician Program director. He has mentored students in the use of molecular techniques and advanced fluorescence microscopes in research projects locally and in field research in Costa Rica and Mexico. He is excited about the possibilities for transforming biomedical education, strengthening regional scientific and technological capabilities, and expanding student employment opportunities. 
Em Segmen, M.Sc.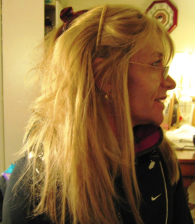 Office: S422
esegmen@peralta.edu
Em Segmen is an M.Sc. in five areas of biology: Anatomy, physiology, immunology, cell biology, molecular biology and genetics with five mentors. She has gratefully taught anatomy and anatomy-physiology since 1989 at Merritt College and has also taught graduate school anatomy labs. Em Segmen also teaches the exciting Cadaver Dissection course at Merritt College.
Nadia Fouladian Tabriz, M.D.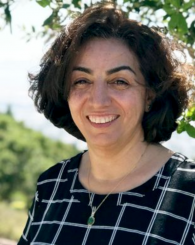 Office: S408
nfouladian@peralta.edu
Nadia Fouladian has taught Anatomy and Physiology courses at Merritt College since Spring 2016. She has also taught Anatomy at the College of Alameda for two years, and at Contra Costa College. She received her M.D. degree from Shiraz University of Medical Science, a well-known medical school in Iran, during a seven-year course of studies, and a thesis in Cardiology. Nadia Fouladian practiced medicine as a general practitioner for eight years in different cities and in different areas of medicine such as family medicine and cardiac care unit, mostly in emergency rooms and rural areas before she moved to the United States. After passing all the medical board exams, and receiving her ECFMG certificate, she decided to continue her service of advocating for the health of people by teaching Anatomy, her favorite subject and one of the fundamental subjects in medicine, to enable students to apply the basics of Anatomy into their practices in any medical related field. Outside of the classroom, she spends time with her husband and her adorable little daughter who teaches her life lessons and surprises her with new skills every day.
Ben Nelson M.Sc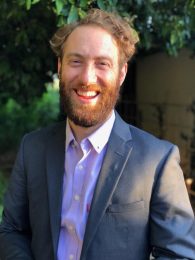 Office: S building
bnelson@peralta.edu
Ben Nelson began walking, talking, and eventually exploring in El Cerrito. After struggling to find his way he wandered to UC Santa Cruz where he relentlessly hiked the massive UCSC campus taking in the natural history and botany around him. After asking many questions and answering a few, they gave him a BS in Ecology and Evolutionary Biology in 2010. After graduating he wandered into another career: education. He began taking students on educational hikes throughout California with Naturalists at Large, then in North Carolina at the Don Lee Center. Ben had found the power of education and continued to pursue it at San Mateo Outdoor Education where he gained the role of Lead Instructor; leading students on hikes as well as helped beginning teachers improve their teaching skills. After 4 years there Ben decided it was time to expand his scope and he enrolled at the SEPAL lab at SFSU to research biology education. In 2019 he received his Master's in Biology after researching how undergraduate biology students experienced field courses. Now, Ben is hoping to organize his courses to ensure that students have enriching experiences outdoors so that they can get a larger understanding of how the natural world works.
Jessica Dame Carroll PhD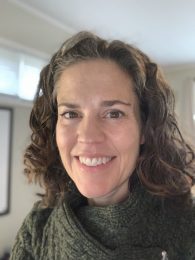 Office cubicle: S406
jdcarroll@peralta.edu
Jessica's fascination with how nature works led her to the other side of the world and back again. Her childhood love of marsupials is what led her to study environmental science at Charles Sturt University in Australia as an exchange student while working on her bachelor's degree in Zoology from Oregon State University. Her focus shifted from four-legged animals to two-legged ones when she began a career in clinical research and completed her PhD at the University of Sydney where her research focused on mechanisms of airway narrowing in asthma using advanced imaging techniques. Upon returning to the US, she also made a career move from research to teaching Human Anatomy and Physiology at Merritt College in 2017. Her goal is to make the courses she teaches accessible and engaging to all students. She lives in Oakland with her husband of over 20 years and their two kids & two dogs. When she's not teaching, Jessica enjoys exploring the trails in the Redwood forests around Oakland and dreaming about more places to travel.
Christoph Muhlinghaus
Office cubicle: S406
cmuhlinghaus@peralta.edu
Edwin Ochong
Office cubicle: S406
eochong@peralta.edu
Carol Rooker
Office cubicle: S406
crooker@peralta.edu
Vaishali Bhagwat
Office cubicle: S422
vbhagwat@peralta.edu
Karen Bloom
kbloom@peralta.edu
Daniel Edelstein
dedelstein@peralta.edu
Victor Asemota
vasemota@peralta.edu
Ranjeeta Laal
rlaal@peralta.edu
Support Staff
Kinga Sidzinska
Lab Coordinator
Office: S407
ksidzinska@peralta.edu
Retired Faculty
Ron Felzer, M.Sc.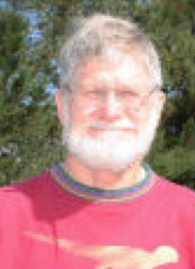 rfelzer@peralta.edu
Melinda Downing, M.Sc.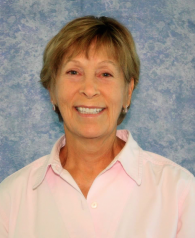 mdowning@peralta.edu
Melinda Downing has taught biology at Chabot College and the Peralta Colleges since arriving in the Bay area in 2003. Her BS degree is from the University of Missouri, Columbia, and her MS is from the University of Texas, Arlington, with additional graduate work at San Diego State University. Melinda teaches Anatomy classes at Merritt College.
Hank Fabian
Clytia Curley