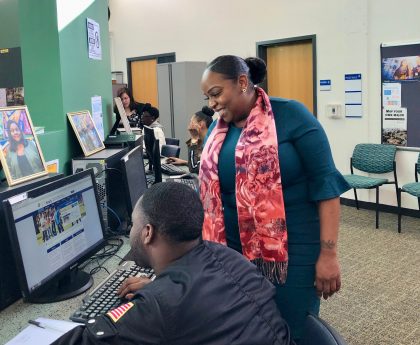 We're Here to Make the "Moving In" Process Easy!
We know that starting college can be overwhelming—we've all been there before!
That's why our friendly, experienced team at the Welcome Center is ready to help you get through the process efficiently and successfully. Located in the R Building with the other Student Services, we can lead you through all the steps, from Admissions and Assessment to Counseling and Enrollment. We will answer your questions and also teach you self-service tools to empower you.
As the Student Services Specialist, it is my job to help you grow from your first day of school to graduation day. I have an open-door policy and will not only welcome you but also motivate and encourage you. That's what others did for me when I came here as a new student. Now I want to give back and help you be successful. So come and visit us at the Welcome Center, and let us assist you in finding your way through the system.
Thank you for choosing Merritt College. We look forward to meeting you!
Margie Rubio