Faculty Senate Scholarship 2021
Dear Colleagues,
It's student scholarship season, and the Academic Senate is sponsoring seven scholarships this year. Each scholarship provides $1,000 except for the $500 Courage & Perseverance Award. The full scholarship packet (including application forms) is attached and also available at https://www.merritt.edu/wp-content/uploads/2021/02/MCAS-Scholarship-Packet-2021.pdf. The individual application, recommendation, and personal statement forms are also attached for your convenience. These forms are all fillable PDFs, which only require Adobe Acrobat Reader to open and complete.
All scholarship applications and accompanying documents are due by email to Frances Moy at fmoy@peralta.edu by Friday, April 9, 2021, at 5:00 p.m.
We ask that you share this information far and wide with any students who may be interested or may qualify, particularly in the Welcome Center, Counseling Department, Financial Aid Office, Learning Center, and Library. Copies shall be posted on the College homepage and the Academic Senate website.
Thank you for your support!
Sincerely,
Nghiem Thai (he/him/his)
Curriculum Committee Chair
Library Department Co-Chair
Click on the following for more MCAS!
PAAAA Scholarship
The Peralta Association of African American Affairs is awarding two scholarships for Merritt to African and African-American students for their outstanding academic achievements, leadership skills, community service, and to assist them in continuing their education.
Eligibility:
Plan to be enrolled in at least six (6) degree applicable units at a community college or four-year institution in Fall 2021.
Note: Proof of Fall 2021 college enrollment is required to receive the scholarship.
Enrolled in at least six (6) degree applicable units at student's home PCCD College, Spring 2021.

Must have completed a minimum of twenty-four (24) degree-applicable units within the Peralta Community College District as of Fall 2020 with a 3.0 cumulative degree-applicable GPA (grade point average).

Two (2) letters of recommendation: at least one from faculty or staff member at student's home PCCD college.
The completed application packet, (including two letters of recommendation), must be submitted by Friday, April 9th, 2021. The name of your school's representative must be listed in the subject line of the email.
Please click the link to complete the application. For the printable application click here. All completed documents must be emailed to scholarshipsfrompaaaa@gmail.com.
Benjy Grinberg Scholarship
The $1,000 scholarship is designed to relieve some of the financial burdens of continuing education. It will be awarded to a current college student or high school senior who has been accepted into a college or university. More information and the application can be found HERE
Scholarship Award Amount
$1,000

Scholarship Essay Topic
Please prepare a 750-word essay that answers the following:

"What is a passion or hobby of yours, and what role does it play in your educational journey?"
Scholarship Deadline
May 31, 2021
Scholarship Eligibility Requirements
Applicants must meet one of the following criteria:
-Currently enrolled in an undergraduate or graduate program
-Current high school senior that has been accepted into a college or university
Scholarship Workshops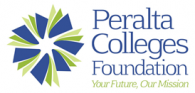 Peralta Colleges Foundation &
Peralta Colleges Office of International Studies
invite you to its…
Spring 2021 Scholarship Workshop
How to Write a Winning Package

These workshops are a perfect opportunity to help students manage the overall scholarship application process and alleviate feeling overwhelmed. Join us on Zoom and obtain the pertinent information to prep for your application submission (March 1st deadline.)
The workshop will include & not limited to the following topics and discussion:
Explore all the Peralta scholarships available to you;
Discussion on how to write your personal essay;
Tips on how to package and highlight your accomplishments – community service, internships, academic awards, leadership positions;
Learn about campus writing support and resources;
Review the fund disbursement timeline.
These sessions are for students enrolled in Peralta Colleges – Laney College, Merritt College, College of Alameda and Berkeley City College.  To learn more about the scholarships, please visit: https://www.peraltafoundation.org/scholarships.   Mark Your Calendar March 1, 2021, 11:59pm – Application submission deadline.
Brought to you in partnership with the Peralta Colleges Foundation and the Peralta Colleges Office of International Education 
For more information contact: LaNiece Jones (Executive Director) ljones@peralta.edu, Drew Gephart (International Services Manager) dgephart@peralta.edu or Mashariki White (Development Manager, Scholarships) mashariki.white@peralta.edu