Merritt College Horticulture
Fee-based Classes
(Updated 8/10/22)
The Spring
 2022 Academic Class Schedule is HERE
The Fall
2022 Aesthetic Pruning Schedule is HERE 
Our Saturday fee-based pruning classes are continuing to meet online during the fall semester. All of the classes meet 9:30a.m. – 12:30p.m. via Zoom. The registration fee for 3-hour classes is only $45. Enrollment is through PayPal at this page: www.landhortnursery.org/fee-based-courses.
FEE-BASED NON-CREDIT CLASSES = No homework NO grades. No semester-long commitment. No lengthy online application. Open to all, these non-credit, pay-as-you-go classes can be both personally and professionally enriching, regardless of knowledge or experience level. You need not enroll as a Peralta student to attend these classes. Class fees are the same great bargain for California non-residents as they are for those who do live here. The horticulture department has offered classes on subjects across the horticultural spectrum over the years, and we're still expanding- having recently (November of 2020) offered the first in our series of Cannabis Cultivation classes (and more will be scheduled for this spring!). Our other regularly scheduled and popular fee-based fare includes classes in Aesthetic Pruning, Fruit Tree Pruning, Floral Design, Rock Placement and Landscape Sketching. The Biology Department's classes can take you on explorations far afield, including trips to Iceland and New Zealand, or on fantastic voyages deep within the human body (BIO fee-based classes may stay on hiatus this spring- if any are scheduled, we'll post the news here!). 
FEE-BASED ENROLLMENT, NEWS & MORE INFO
Fee-based classes are not listed in the online Passport schedule, and enrollment is via a different process as well. We recently updated that process- class fee payments are now accepted exclusively through PayPal. No PayPal membership is required, and students pay no service fees (although refunds may be an exception). Your portal to fee-based enrollment is on THIS PAGE on the Land Hort Nursery website.
Until further notice, all classes meet online only. Horticulture's fee-based classes did go on a brief hiatus due to lockdowns in Spring 2020, but classes returned via Zoom in August, and ran strong throughout fall (and remote attendance brought new students from across our continent and beyond!). We are hoping to see the return of Biology's fee-based this spring, but nothing has been scheduled yet- when Biology -or any other Merritt program's classes are scheduled (other programs have been exploring fee-based options!), you'll find news about them on this very page, so please check back.
• For fee-based course outlines and descriptions (hort only) for most, but not all, Landscape Horticulture fee classes, follow THIS LINK.
AESTHETIC PRUNING
Merritt College has been offering the Aesthetic Pruning class series for nearly 30 years, with a wide array of individual modules for all interests and levels of expertise.  These classes, plus additional Horticulture classes and experience, can lead to a  Club-issued Award in Aesthetic Pruning (pdf).
Our instructors are highly experienced professional pruners who have been a part of our program for many years.

The Aesthetic Pruning series includes:

Finding the Essence of a Tree

Pruning Maples

Pruning Flowering Trees & Shrubs

The Art of the Focal Point Tree

Pruning Japanese Gardens

The Art of Tree & Shrub Reduction

and several others
Fall 2022 Class Schedule
All aesthetic pruning classes will be held online during the fall semester.
*LH812 The Art of the Focal Point Tree $45
Instructor: Pete Churgel
Saturday, September 10th
9:30a.m.-12:30p.m.
*LH816 Pruning Container Trees and Shrubs $45
Instructor: Bill Castellon
Saturday, November 5th
9:30a.m.-12:30p.m.
*LH818 Pruning Conifers $45
Instructor: Grant Foerster
Saturday, September 17th
9:30a.m.-12:30p.m.
*LH823 Aesthetic Pruning as a Career $45
Instructor: Chris Ingram
Saturday, December 3rd
9:30a.m.-12:30p.m.
*LH815 Pruning for the Big Picture $45
Instructor: Pete Churgel
Saturday, September 24th
9:30a.m.-12:30p.m.
​LH805 Rock Placement $45
Instructor: Bill Castellon
Saturday, December 10th
​9:30a.m.-12:30p.m.
*LH819 The Art of Tree & Shrub Reduction $45
Instructor: Chris Ingram
Saturday, October 29th
9:30a.m.-12:30p.m.
* Courses denoted with an asterisk are requirements for the Aesthetic Pruning Award. More details Click here.
Non-Fee-Based Course
LH26 Pruning 
Instructor: Pete Churgel
Enrollment code: 44643
Sunday, Nov. 13th & Sunday, Nov. 20th
9a.m.-1:15p.m. LECTURE
1:30-5:45p.m. LAB

LH26 is NOT a fee-based class. Register for LH26 via the Peralta Colleges system, 

Campus Solutions

.
* This course is one of the requirements for the Aesthetic Pruning Award.
The Aesthetic Pruning Club is now in its 35th year!
The club meets at various non-profit locations throughout the year, and periodically hosts workshops separately from the Merritt fee classes. For more info, check out the club's website: aestheticpruning.org.
The club received official recognition from both The City of Oakland and The Peralta Board of Trustees at the club's December 2017 biannual meeting and potluck.
• Club Activities:
   petethepruner@earthlink.net
• Questions:
mbull@peralta.edu
Aesthetic Pruning Award requirements (pdf file- right click to save)
FLORAL DESIGN
Floral Design at Merritt Landscape Horticulture offers Floral Design classes for designers of all skill levels. Our series of classes provide knowledge, technique and practical experiences for the developing professional floral designer and the DIY designer. Our goal is to share the love of flowers, develop and encourage the personal design style of each student through creative interactive floral designing experiences. Our designers are active in retail floristry, studio-based retail floral design, and designing for personal use.
Current class offerings are under the instruction of Kay Wolff AIFD CFD CCF and include Introduction to Floral Design, Creative Centerpieces, Creative Celebrations (Large Arrangements), Wedding Bouquets and Japanese Ikebana.
2022 Fall Classes floral design
Fall 2022 Class Schedule
Hand-Tied Bouquets &
the Study of Color Theory
Instructor: Kay Wolff
Wednesday, September 14, 21, 28
6:30p.m. – 9:30p.m.
Creative Centerpieces:
Sustainable Practices
Instructor: Kay Wolff
Wednesday, October 5, 12, 19
6:30p.m. – 9:30p.m.
Note: the materials fee covers the first week's class supplies.
​Students will need to purchase their own supplies for the following two weeks. More details Click here.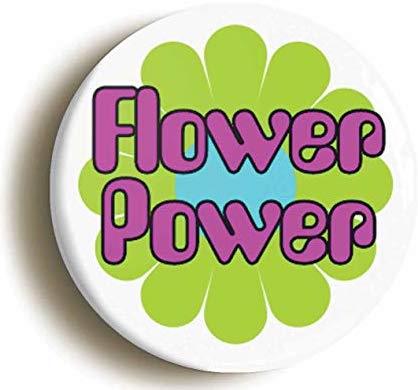 _______________________________________
Fee-based class schedule archives:
Aesthetic Pruning F20
Aesthetic Pruning S20
Spring 2020 Floral Design Class Schedule
Fall 2019 Aesthetic Pruning Class Schedule
Fall 2019 Floral Design Class Schedule
Spring 2019 Aesthetic Pruning Class Schedule
Spring 2019 Floral Design Class Schedule
Fall 2018 Aesthetic Pruning Class Schedule
Spring/Summer 2018 Floral Design Class Schedule
Spring 2018 Aesthetic Pruning Class Schedule
Fall 2017 Aesthetic Pruning Class Schedule
Fall 2017 Floral Design Class Schedule
Spring 2017 Aesthetic Pruning Class Schedule
Spring 2017 Floral Design Class Schedule
Fall 2016 Aesthetic Pruning Class Schedule