Anthony Bennette

Anthony Bennette has taught part-time at Merritt College since Fall 2011 and has taught writing and reading courses at various colleges and universities for nearly two decades. He received his BA from UC Berkeley and has an MA in English Composition from San Francisco State. His academic focus has been on developmental reading and writing as well as online writing instruction. During his time at Merritt, Anthony has been an active participant in student support programs such as Learning Communities and First-Year Experience. He has also served as a member of Merritt's Technology Committee and worked to support the school's accreditation efforts. When not in the classroom, Anthony can be found spending time with his wife and two daughters, traveling throughout the United States and overseas, watching a movie, or reading a good book.
___________________________________
Andrea Henderson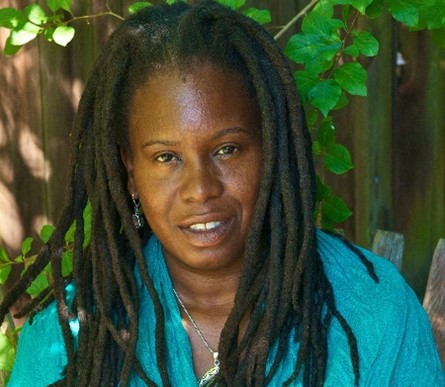 Andrea Henderson is a full-time English professor at Merritt College since 2013. While she is a veteran, credentialed educator who has been teaching at various schools throughout the Bay Area region for over 15 years, she began at Merritt College as an Intern in the Adjunct Internship Program during the 2010-11 academic year. Upon completing her MA Degree at San Francisco State University in English Literature in 2012, she returned to Merritt College where she has been teaching regularly since 2013. When she is not in the classroom, Andrea enjoys reading and writing poetry and fiction, traveling, camping, hiking, practicing Yoga, and studying Eastern Philosophy / Mysticism.
___________________________________
Jon Drinnon

Professor Drinnon is a strong believer in research-based instruction, especially at the basic skills level. His educational background gives him the expertise to bring the most effective teaching methods to his classroom to facilitate learning composition and reading skills. He combines that element with a love of diverse works of literature and a focus on student-centered learning. Professor Drinnon especially values the student experience not only because he was himself a re-entry student not so very long ago (going back to college at 45 as a high school dropout), but also because he firmly believes in the intrinsic worth of each and every student.
___________________________________
Noel Fagerhaugh
Ms. Fagerhaugh, or "miss noël" as she prefers, is a former metalworker and current Adjunct Faculty in the English Department at Laney and Merritt colleges. She began her educational path as a student at Laney, then continued on at Mills College where she completed both a BA and MA in Literature, with an emphasis on the Pedagogies of Writing.
She is a first-generation college graduate and knows directly the joys and pains of being a community college student. She is dedicated to helping her students develop their college reading and writing skills to ensure the academic achievement of each and every one. But more than that, she hopes to help students become their best selves, both academically, and as participants in the larger world.
See her for additional help with study skills, as well as time-management and effective note-taking methods.  She has an excellent track record for helping students transfer into the four-year institution of their choice. So hit her up for help with those short answer and essay questions on your transfer applications!
Oh, and she loves to talk about art and roses. And dogs. And sewing. She really just loves to talk, but she knows how to listen too! 
___________________________________
Lynsie Falco

Lynsie Falco has been teaching English, writing, and literature with the Peralta Community College District since 2012. She believes students can use literature and critical thinking as instruments to shape world views, empower, and strengthen personal and community-wide autonomy. Lynsie learns immensely from the intelligence and creativity of her students. In the classroom and in her own life, Lynsie engages poetry, history, and personal narrative to pursue truth. Lynsie earned an MA in American Literature from Mills College and a BA in Literature from UC Santa Cruz.
___________________________________
Chriss Foster

Chriss Warren Foster, PhD., professor of English, Rhetoric, and Psychology, holds the following degrees: Master of Arts degrees –English literature with Rhetoric and Composition emphases; Counseling Psychology with completion of practicum for Marriage and Family Therapist licensing; and, Education. She also holds two Doctoral degrees: Educational Leadership and Doctor of Philosophy in Psychology with an emphasis in Phenomenology, and a certificate in Rhetoric and Composition and Teaching Reading at the Post Secondary Level. She has taught at John F. Kennedy University/National University (Liberal Arts, School of Psychology, and School of Management); San Francisco State University (English); The University of San Francisco (Rhetoric and Writing in Psychology); Skyline College, Berkeley City College, and Laney College (English and Psychology).  She teaches online courses using the following platforms: Blackboard, eLearning, Moodle, and Canvas. She has taught in Learning Communities and is familiar with Umoja, Puente, PACE, and First-Year Experience curriculums. She has worked for the Bay Area Consortium, under the supervision of Dr. Gwen Role-Sykes where she counseled HIV clients for more than five years. Over the years, she continues to teach and at the same time learn from her students. And in concert with the knowledge of the multifaceted issues that students often face personally, culturally, and academically in their endeavors to make decisions about their academic or vocational futures, she continues to hone her skills and knowledge within the area-specific disciplines that she teaches.
___________________________________
David Goldweber

David Goldweber has taught English part-time at Merritt since 1998.  He writes regularly about popular culture, especially classic genre films (horror, sci-fi, and fantasy).  His columns and reviews can be found at forcesofgeek.com and clawsandsaucers.com.  A native New Yorker, he earned his BA from Vassar College and his MA and Ph.D. from New York University.  He has lived in the Bay Area since 1996.
___________________________________
Daniel Guerrero

Daniel Alcantar Guerrero has been an English instructor in San Francisco East Bay high schools, community colleges, and graduate schools since 2005. He is currently an adjunct instructor at Merritt College, Chabot College, and UC Berkeley. As a student of philosophy, Dan enjoys reading both fiction and non-fiction, but he particularly loves reading his student's autobiographical narratives about their lives. These stories represent the basis of each student's academic success, as writing about 'the self' is the first crucial step in genuinely learning to read and write about any other subject. Daniel is a proud native 'Haywardian,' born and raised around the corner from where many of his former high school students struggle to avoid the consequences of poverty and the indiscretions of youth. These shared experiences help him connect with his students' lives, which he believes is why he was recognized as Hayward USD's 2016 Teacher of the Year! Daniel completed his BA in Philosophy at California State, Hayward, and Masters in Education from the MUSE Program at UC Berkeley. In addition to teaching, Dan enjoys listening to techno music, yelling and screaming at the Oakland Raiders and Golden State Warriors, and sustaining a steady diet of caffeine-concentrated beverages!
___________________________________
Thomas Hart

After earning an M.A. in English at San Francisco State University, Thomas Hart began teaching English at Merritt College in 1989, including courses of ESL, Composition, and Humanities. Writing essays and stories, playing the double bass in The Prometheus Symphony Orchestra, and bicycling about Oak Town are among his favorite obsessions. At Merritt College, his educational philosophy is "Education is the antidote to oppression."
___________________________________
Egbert Higinio

Egbert R. Higinio has taught at the high school level in Belize, Oakland, Tracy, and San Jose cities. Now he teaches and lectures in English composition, comparative literature, logic, critical thinking, and introduction to philosophy at institutions such as San Jose Evergreen Valley College, Los Angeles City College, and San Jose State University. He enjoys applying critical theory to literature readings and topical concepts such as racism, justice, immigration, poverty, and liberation theology. He has attended literature and philosophical international conferences where he published and presented controversial pieces including "The Caribbean: Mimicry, Imitation, or Mimesis through the poetry of Derek Walcott," "Ecotourism Gone Awry (in Belize)," "The Phenomena of the Anglo-Guatemalan-Belize (territorial) Claim", and a review on "Afro-Belizeans of Los Angeles". Presently he is collaborating on documentaries, and on topics that utilize the literary tools of deconstruction and hermeneutics. He is passionate about students learning the fundamentals of academic research so that they recognize the importance of intellectual productivity and their contribution to the academic community.   He is a cultural activist and his hobbies are reading, soccer, traveling, gardening and beekeeping.  Egbert earned his BA in English Literature from the University of Belize and continued these studies in Comparative Literature at San Jose State University from which he obtained his MA degree in philosophy.
___________________________________
Todd Johnson

Todd Johnson has been teaching at Merritt College since January 2000. He received a B. A. from Vassar College in 1993, and an M.A. from Howard University in 1998 in English. In 2011 Todd completed a life-long dream of earning a Master of Fine Arts from the California College of the Arts in creative writing with a special focus on speculative fiction, suspense thrillers, as well as political and horror novels.  At Merritt, College Todd has taught: creative writing, English 201, English 1A, English 1B, and Critical Thinking 5 classes. He is also the English lead of the Sankofa program. Some of his favorite books are: the Autobiography of Malcolm X, the Narrative of the Life of Frederick Douglass, Paulo Coehlo's The Alchemist, Kurt Vonnegut's "Harrison Bergeron," and Howard Zinn's a People's History of the United States 1492-Present. Of all of the colleges Prof. Johnson has taught at, Merritt College's diverse campus remains his favorite.
___________________________________
Evan Nichols

Evan Nichols learned to teach by teaching kids in California's public schools, first in Spanish and later in English. He has taught in a special education cooperative in Nicaragua, creative writing camps in Oakland, South Korea, and China, and at a university in Ecuador, as well as Laney College and Diablo Valley College. He earned his B.A. in Latin American Studies and Spanish Literature at the University of California, Santa Cruz, and an M.F.A. in English and Creative Writing (Creative Nonfiction) at Mills College. He has been a Teacher Consultant with the Bay Area Writing Project since 2000 with a focus on making writing assessments understandable and useful to students and teachers.
___________________________________
Isela Santana

Isela González Santana is the first generation in her family to graduate from college. Her parents immigrated to the U.S. from Mexico in the mid-'50s and settled in San Francisco. She attended UC Berkeley where she majored in English and began tutoring ESL students in the Golden Bear Center. She was a high school teacher for 11 years in New York City, Boston, Berkeley, San Francisco, and Oakland. In 1995, she earned a master's degree in Language and Literacy from Harvard University. She met her husband, Richard Santana, at Harvard, an educational consultant and coffee connoisseur, and has been living in Oakland since 1999, raising three beautiful daughters. In 2004, Isela began teaching English full time at Merritt College where she soon became Co-Coordinator of the Puente Project – a learning community that helps students transfer to four-year universities. Since 2017, Isela has served as the Learning Center Director where she collaborates with a diverse population of student tutors, colleagues, and students. In the Learning Center, she has an amazing opportunity to cross her teaching practice with tutor training. She thoroughly enjoys working with students from such a vast array of backgrounds and experiences. She believes that teaching and learning should engage personal histories as a means for engaging students' academic potential. Isela cultivates a culture of positive interdependence between students, staff, and faculty and believes that equity and inclusion must always be at the forefront in the collective and individual work we do at Merritt College.
___________________________________
Georgie Ziff

Georgie Ziff has been teaching composition and critical thinking at Merritt College, Berkeley City College, Contra Costa College, and California State University East Bay for the last thirteen years. In her spare time, she offers memoir workshops, and she works as a scorer/reader for Education Testing Service scoring SAT's, EPT's and GRE tests. She received her B.A. and M.A. from CSU East Bay where she's been teaching for thirteen years, and also studied at the University of North Carolina and at the SF Bay Area Montessori Institute. She follows the advice that there are two basic rules to writing: have something to say and say it clearly. She is passionate about teaching online and finds online education an exciting opportunity for both teachers and students to engage while a broad range of online materials provides access for students.
___________________________________
Julieta Zúñiga

Julieta Zúñiga has been teaching the Spanish Language, Culture and Literature in the Communities colleges and Universities through out the whole Bay Area. Her philosophy is eclectic. She believes that an inclusive approach, one that embraces, literature, poetry, music, dance, fine arts, history and politics of the Spanish Speaking countries. She also employs methods of critical thinking to shape the world views of her students. She desires to convey in her classes the importance of acquiring a second language as a survival skill in today's modern international world.
___________________________________
Karen Seneferu

Before becoming the Tutor Training Coordinator at Merritt College, Karen was was the senior instructional assistant in English at Berkeley City College for 11 years. As the instructional assistant in English, she worked specifically with EOPS students. She trained tutors not only to give academic support but to have sensitivity towards students they served who were often non-traditional college students and English as second language learners. As the Tutor Training Coordinator, for Merritt College for 2 years, she developed a tutor training manual for the Learning Center and an online class for tutors. Working as an adjunct faculty member for over 7 years at Merritt College, Karen teaches reading and writing with an emphasis on race, class, gender, and sexual orientation. Students learn how the material they read reflects their experiences; Karen encourages students to acknowledge their learning process, move outside their comfort zone, and recognize that they are students and teachers too. Last, Karen Seneferu is an artist and curator whose exhibitions has changed the face of the Bay Area art scene.
___________________________________
Tobey Kaplan

Tobey Kaplan, a poet originally from New York City, with degrees from Syracuse and San Francisco State Universities, has been teaching in the San Francisco Bay Area for over 40 years.  She joined the Merritt College and Laney College English Departments in June 1998.  Ms. Kaplan currently teaches and has taught literature, humanities, creative writing and college composition at several East Bay community colleges and had previously assisted families of the Native American community in Alameda County with navigating education opportunities.
An active member of Associated Writing Programs, Ms. Kaplan has given readings, workshops and presentations throughout the country regarding creative process, literacy and social change.  Ms. Kaplan has received grants from the California Arts Council to serve as poet in residence at community mental health centers.   She has also worked for Contra Costa County Schools as an instructor in the jails, and for Project Second Chance as the Detention Facilities Tutor Coordinator.   Her honors include Dorland Mountain Colony Fellow, Affiliate Artist at the Headlands Center for the Arts 1995-98, and a recipient of the Bay Area Award (New Langton Arts, 1996. She was selected to present work on the Tupelo Press website 30 poems/30 days July 2015.
Across the Great Divide was published by Androgyne, in 1995, and her poems are contained in numerous literary anthologies, on-line 'zines and various journals.
Featured in the East Bay Monthly April 2012, Omnidawn Feature February 2010,   A Train of Thought Upside Down (Scarlet Tanager 2012) The Berkeley Poets Cooperative: A History of the Times (Hip Pocket Press, 2013), and her work appears in recent issues of  Amsterdam Quarterly and Kestral.
A long-time mentor poet-teacher for California Poets in the Schools, she remains committed to the primacy of imaginative language and the resilience embedded in story.  She lives in a fabulous Oakland neighborhood with her partner, performer Nan Busse and Wonderdog Vida.
___________________________________
Professor Gregory Newton

Professor Gregory Newton is a Peralta College alumnus. He holds a MA in liberal studies, a MFA in creative writing and went through a CLAD (Cross Cultural Language and Development) K-7th teaching credential program. He has been teaching English courses off and on at Merritt since the fall of 2000 part-time. Before teaching, Newton was formally trained in the visual and performing arts and is always thrilled when all four disciplines (teaching, writing, drawing, and drama) intersect in the classroom, creating a multi-sensory experience.