Institutional Effectiveness Partnership Initiative (IEPI) 
The goal of this initiative is to help advance California Community Colleges' institutional effectiveness, and in the process significantly reduce the number of accreditation sanctions and audit issues, and, most importantly, enhance the system's ability to serve students effectively. An important focus of the grant is to draw on the exceptional expertise and innovation from within the system in advancing best practices and avoiding potential pitfalls.
2015 Institutional Effectiveness Framework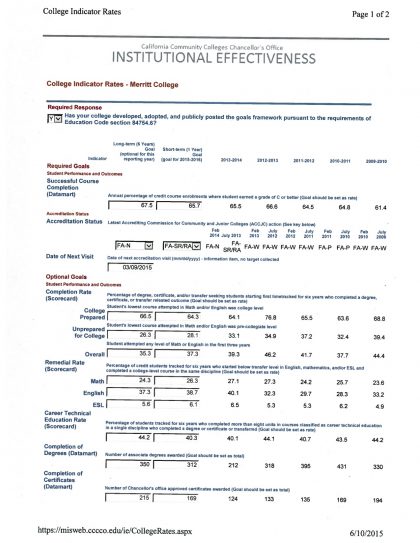 Please click the links below for more information. 
Filed under: Uncategorized