Fellowship of Christian Students at Merritt Home
Welcome to the Fellowship of Christian Students at Merritt College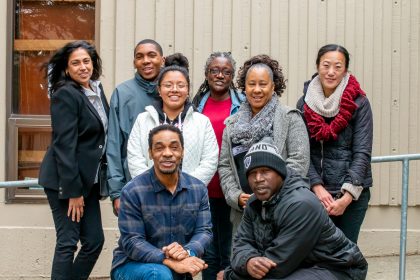 Everyone is free to join the Fellowshop of Christian Students. Our vision is to enhance the spiritual life of individuals on campus through prayer, fellowship, support, and discussions. We also want to empower the Merritt College community with the spirital tools to be successful. We meet on Tuesdays and Wednesdays from 12-1 p.m. in Room 127. See you there!
Recommendation for a church: Christian Church of California, 15301 Wicks Blvd., San Leandro, CA 94577, Service Time: 1-2:15 p.m.
Pictured below, leader Jerry Blackmon (center) and some of the members of the Fellowship of Christian Students at Merritt College pose in front of  the beautiful campus view after the first meeting of the Fall 2018 semester.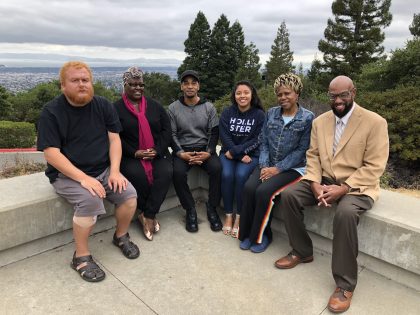 More information coming soon…
See video: Who is Jesus?