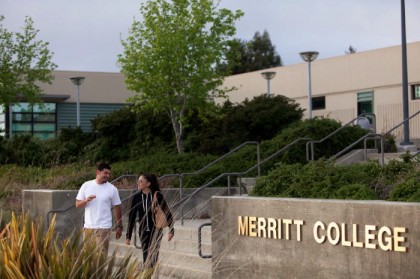 Merritt College Economics, PCCD
APPLY & ENROLL ONLINE NOW
Possible career opportunities Economics is a basic component for a career in law, management, sales, banking, health care industry, utility industry, consulting, statistical analysis, finance, and government. Most career options require more than two years of college study.
Associate in arts in economics for transfer Students completing the program will be able to:
A. apply economic theories and economic reasoning to real life situations.
B. use analytical techniques to measure economic conditions related to the individual, business firms, industries, and economic systems.
C. explain the role that households, business organizations, governments, and the international sector, play in free markets, command economies, and mixed economies.
D. evaluate the objectives, limitations, and mechanics of regulation, taxation, tariffs, quotas, and monetary and fiscal policies.
E. use quantitative methodology to measure economic outcomes. The associate in arts in economics for transfer is intended for students who plan to complete a bachelor's degree in a similar major at a CSU campus.
Continuing students register now with priority enrollment. 
The Economics program prepares students for transfer to four-year institutions, to enter the business world with knowledge of economic trends and conditions, or to provide training for such positions as market analyst, sales analyst or stockbroker.
Career options include banking, business, management, finance, insurance, real estate, marketing, law, politics, government, journalism, health care, education, and the arts.
Economics Degrees
Associate in Arts in Economics for Transfer (AA-T)