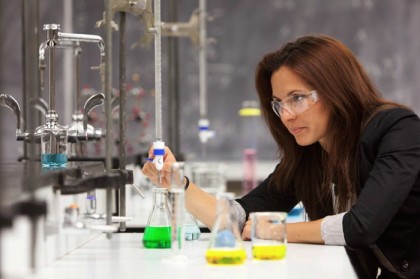 Chemistry is the science of the composition, structure, properties, and reactions of matter, especially of atomic and molecular systems. Students may take courses to prepare for a chemistry major, to fulfill general education requirements, and to meet prerequisites for related courses and programs.
Chemistry is a central and significant program on campus. The mission of the chemistry department is to provide students with a strong foundation in chemistry in an accessible, engaging manner. This foundation aims to serve students in their future programs of study and aligns with all aspects of the college mission statement
Careers options include the medical, health, engineering, industrial, governmental, environmental, and teaching fields.