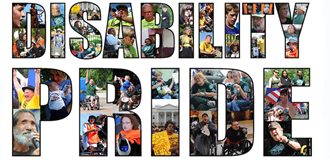 Welcome to Ability Counts Club
Who are we? 
We are a student-led club at Merritt College, and we focus on issues related to Disability, Accessibility, and Resilience. 
Ability Counts is a disability awareness and advocacy club that welcomes everybody with or without a disability. It can be enlightening for those who want to help advocate for individuals with disabilities or for those who have children or other family members with disabilities.  Our goals are to educate others about disability, our rights, responsibilities, and laws while demonstrating our abilities. This is a very diverse group of students who contributes to advocating for Disability Rights and Accessibility Services. Come join us and share your talents. Your disability does not define you! It helps you to reveal your abilities!