Library Home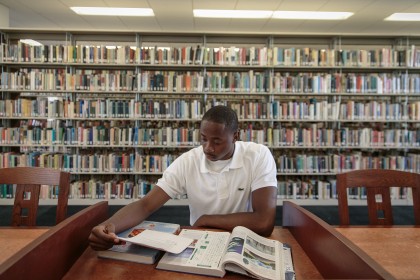 Whether you need to find a textbook for a course, cite a source, or research a topic, the Library has you covered!
The Library maintains a reserve collection of textbooks, study guides, workbooks, laboratory and solution manuals, audio-visual media, course packets, and other course-related materials for students to use. Students must have a current student ID card from any of the Peralta Colleges in order to check out reserve materials. Reserve materials can be checked out for two hours for use in the Library only. Please note that only textbooks used for current Merritt courses are placed on reserve.
To find out if the Library has the textbook you need, search for the course or instructor in WebPAC Pro, the Library's online catalog. The Library is here for faculty members as well! All Merritt College faculty members (both full-time and part-time) may place their textbooks and other course materials on reserve, schedule a library instruction session for their classes, and submit requests for books and other library materials to be purchased.
Hope to see you in the library!