Fitness Center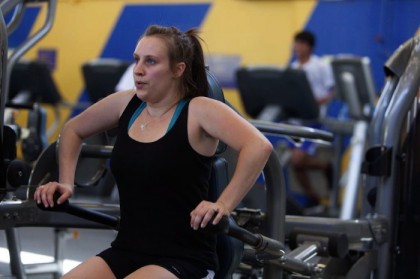 It's never too late to start getting in shape or keeping fit! Take advantage of the Merritt College Fitness Center and learn the fundamental techniques for strength training using state-of-the-art equipment in Room A113.
To take advantage of the Fitness Center, you must be enrolled in one of the Kinesiology Fitness/Strength Training or Cross Fitness classes, KIN 54A or KIN 58A (see Courses).
Returning and new students to the Fitness Center MUST attend an orientation before they can use the facility. In order to begin orientation, you must:
Be enrolled in one of the Fitness Center classes
Have a Student ID number
Be dressed in workout clothes and shoes.
Bring a small towel.
See you at the Fitness Center!