Fitness Center
Merritt College 

Fitness Center
Excercise today, Enroll in the Fitness Center!
The Fitness Center is a state-of-the-art gym with new equipment including exercise machines, cardio equipment, free weights and more.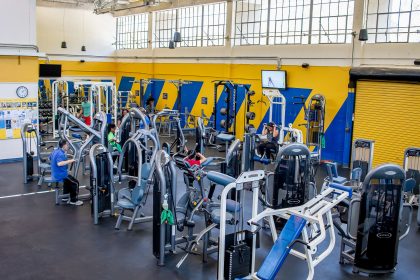 Enrollment Requirements:
Enroll in any Fitness Center class.

Attend a mandatory orientation (TBA).
Fitness Center Courses

Dept./Course#

Title

Unit
KIN 36
Aerobic Circuits
0.5
KIN 37 (A,B,C,D)
Core and Restore – Series
0.5
KIN 54 (A,B,C,D)
Cross Fitness – Series
1
KIN 58 (A,B,C,D)
Fitness Center Strength Training – Series
0.5
KIN 60 (A,B,C,D)
Circuit Training for Strength – Series
1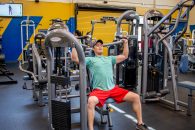 Fitness Center Hours:
Mon-Thu, 7 a.m.-5 p.m.
Fri, 8 a.m.-2 p.m.
@
Building A, Room 113
See you there!