Disability Services Program Home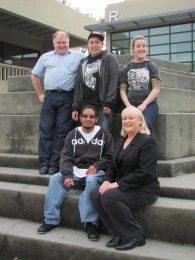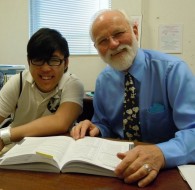 Mission Statement
We are committed to:
• Empowering students with disabilities for success.
• Providing "equal access" services that will empower students with disabilities   to be successful at Merritt College.
• Implementing accommodations based on the functional limitations of the   disability in the academic setting, while empowering students with disability   self-management and self-advocacy.
• Creating a level playing field in the classroom so that students have the   opportunity to demonstrate their abilities and not focus on the disability.
• Advocating for the needs and rights of students with disabilities.
Goals
• Focus on the TRUE ABILITY of students.
• Determine and provide INDIVIDUALIZED accommodations.
• Foster EQUAL TREATMENT through all Merritt College Programs.
• Promote awareness of DISABILITY RIGHTS of equal access.
Hours of Operation
Monday – Friday 8 a.m. to 5 p.m.
(hours may vary, so please call to confirm)
To contact our office and make an appointment: 510-436-2429
We are located in the Student Services Building, Room R-109.