CEMPC Home
College Educational Master Planning Committee (CEMPC)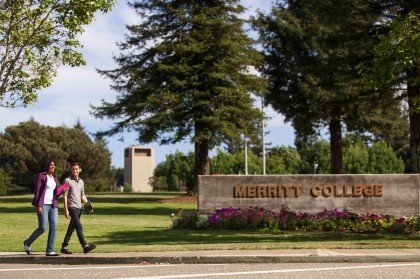 MEETING SCHEDULE
CEMPC meets once monthly, usually on either the 1st or 2nd Wednesday from 3:00 (except where noted **) to 5pm in Room R29. In the event of rescheduling or a room change, this page will be updated.

Scheduled CEMPC meetings for 2016-17:

Fall 2016:
• Wednesday, September 14, 3:00- 5pm
• Wednesday, October 12, 3:00- 5pm
** Wednesday, November 2 *time for this meeting only: 1:00- 3pm
• Wednesday, December 7, 3:00- 5pm
Spring 2017:
(please check for meeting schedule updates. Everything is subject to change.)
• Wednesday, February 8, 3:00- 5pm
• Wednesday, March 8, 3:00- 5pm
• Wednesday, April 19, 3:00- 5pm
• Wednesday, May 10, 3:00- 5pm
FUNCTION
The College Educational Master Planning Committee (CEMPC) is a shared governance committee of the
College Council. It is based on college data and input from shared governance constituencies; CEMPC
recommends annual institutional priorities to strengthen program practices to maintain quality instruction
and services and improve student achievement and learning.
CHARGE OF THE COMMITTEE
1. Review and update the mission statement in conjunction with the Educational Master Plan process (every 5 years), with college-wide participation.
2. Annually participate in the review District Strategic Goals and Institutional Objectives by completing the following: a)  participate in the alignment of the college goals/objectives with District goals; b) establish annual committee goals during
the month of September.
3. Annually participate with the recommendation of institutional priorities based on College Educational master Plan and District strategic educational goals.
4. Monitor program review plans and updates, including program viability, through the review of program review plans and updates. (November/December)
5. Review and prioritize resource requests for facilities, staffing, technology and equipment, according to the College's Educational Master Plan. (October/November)
6. Review proposals and reports from shared governance entities and internal and external constituencies, make recommendations to the College Council with alignment to the College's Educational Master Plan and priorities.
7. Review accomplishment reports quarterly from the administration that align with District strategic goals and institutional outcomes.
8. Quarterly, monitor the progress of the CEMPC goals with a summary report due at the end of the year.
9. Provide leadership for the Annual review and update of the College Educational Master Plan.
COMMITTEE TASKS
1. Election of co-chair (College President appoints one co-chair), 1st meeting in September
2. Create yearly calendar, last meeting in May and review at the 1st meeting in September
3. Review By-Laws, 1st meeting in September and modify as needed.
4. Set CEMPC annual goals in September
5. Create working sub-committees to fulfill charge duties, as needed.
CEMPC WORKING GROUPS
1. Resource Requests Working Group (summarize resources request) (Program Viability Working Group).
2. First meeting duties of Working Groups: Take time consuming duties and bring their work back to the second meeting for review and approval of the full committee.
3. Working Groups create and recommend institutional priorities annually based on the College's Educational Plan and the District Strategic Goals.
PROCEDURES
1. Regular meeting will be held at least once a month during the regular academic year. If a holiday falls on that day, the meeting will be rescheduled. The Co-Chairs may call extra meetings if special needs require them.
2. A quorum will be 51% of the active voting members. A quorum must be present in order for CEMPC to conduct business. All actions by the committee shall require a simple majority.
3. The Co-Chairs will determine the agenda for each meeting. Materials for the agenda must be submitted to the co-chairs at least five working days preceding a scheduled meeting, unless it is an emergency meeting. The College President, Academic Senate President, Classified Senate President, ASMC President as well as any member of the CEMPC may submit agenda items (as standing items, new business.)
4. The actions and deliberations of CEMPC are to be consistent with Board Policy 2510 & Administrative procedures 2511 implementing Title 5 of State regulations.
5. CEMPC co-chairs and an administrative representative will represent Merritt College at the District Educational Committee, unless otherwise designated by the College President.
AMENDMENTS
1. Amendments to these by-laws may be proposed by any member of the committee or the College President.
2. Proposed changes will be circulated and reviewed for comments by all constituent groups.
3. Amendments will be considered adopted by CEMPC when approved by two-thirds of the voting membership and then forwarded to the College Council for final approval.
2015/16 CEMPC Agendas and Minutes
Agendas and Minutes Archive 2011- 2015
Collegial Governance Handbook (revised Feb. 2016)
Educational Master Plan Home Page
Direct link to pdf of MC EMP 2015-20