Street Scholars Peer Mentoring Program Home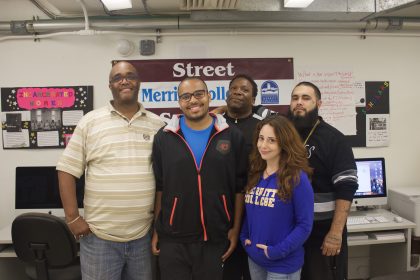 The Gamble Institute/Street Scholars offers a peer-mentoring and training program focused on academic success for formerly incarcerated students enrolled in one of the four Peralta Colleges. All of our programs are designed with the input of members who were formerly incarcerated. Formerly incarcerated students also direct and facilitate most of our programs ensuring that formerly incarcerated men and women are understood and supported throughout their reintegration and academic experience.
Street Scholars serves formerly incarcerated men and women enrolled at Merritt College (or one of the other three Peralta Colleges); who are either on probation and/or parole or have completed their community supervision but are still struggling to achieve long-term stability in their community.