Sankofa Home
The primary focus of the Sankofa program is on the achievement of African-American students, but Sankofa's services are open to all students who can use the extra nurturing needed to be successful. With an emphasis on English, math, science, and technology, Sankofa will assist students in SEPs, course selection, personal concerns, and connections to other support services on campus.
The program is coordinated by Dr. Charity Clay. Pictured left are Dr. Clay, Staff Assistant Linda Brown, and Counselor Derrick Ross.  For more info, call (510) 464-3958 or email us at merrittsankofa@gmail.com
See article and student testimonials about HBCU tour this summer!
Click for photo gallery!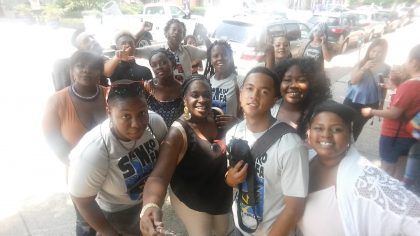 Click here to read the entire article below to find out more about Sankofa!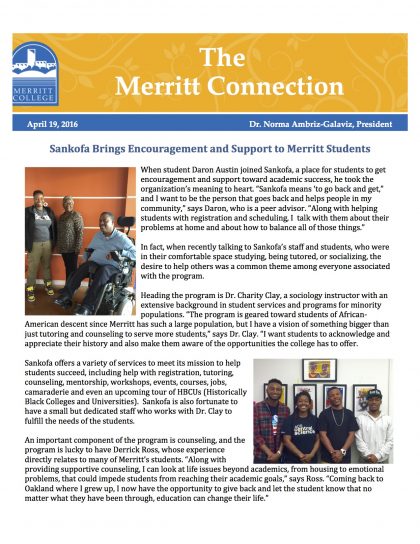 .