Physics Home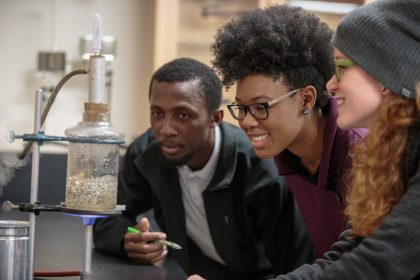 The Physics Program at Merritt College provides a variety of university-transferable physics courses. Whether you are preparing to transfer to a four-year institution with a major in one of the sciences, fulfilling a science requirement, or are just curious about the physical world around you, the right class is here for you.
Physics Classes – Spring 2015, Room D144
Physics Courses at  Merritt College (check class schedule for current offerings)
Physics 10 – Introduction to Physics
Class meets Tuesdays and Thursdays, 10:30 a.m.-12:20 p.m.
Elementary introduction to field of physics: Mechanics, heat, electricity and magnetism, sound, optics, and modern physics.

This class can be used as a basic introduction before enrolling in the 2 series or 4 series for those who have not had any physics in high school.
This class does not require Intermediate Algebra, Triginometry, or Calculus.
Always check with your counselor for your specific requirements.
Physics 2 Series  (Sections 2A and 2B) are Algebra-Based Physics Courses
Physics 2A
Introductory physics version, without calculus, covering a comprehensive study of general physics: Mechanics, properties of matter, thermodynamics, heat, wave motion, and sound. 1902.00
Physics 2B
Class meets Monday and Wednesday evenings – Monday evening class starts at 6 p.m. for a short lecture session that ends at 6:50 pm, then a break, and then class continues with a Lab session that starts at 7 p.m. and ends at 9:50 p.m. Wednesday evening class is lecture only and starts at 6:00pm and ends at 8:50 pm.
Introductory study of general physics, including Light, Optics, Electricity & Magnetism, Atomic Physics, and Modern Physics. This is a lab-based course and the prerequisite is Physics 2A and / or equivalent.1902.00
AA/AS area 1; CSU are B1, B3; IGETC area 5A,5C
Physics 4 series  (4A, 4B, 4C) is a Calculus Based Physics Series
Physics 4A
Introductory physics, version with calculus covering a comprehensive study of major topics of physics: Motion, forces, gravity, energy, momentum, rotation, equilibrium, fluids, oscillations, waves, and sound. 1902.00
Physics 4B
Comprehensive study of major topics of physics: Thermodynamics, electric forces and fields, magnetic forces and fields, electricity, and AC and DC circuits. Prerequisite: Physics 4A or equivalent:  1902.00
Physics 4C
Study of major topics of Physics; Light, Interference, Relativity, Quantum Physics, Atoms, Molecules, and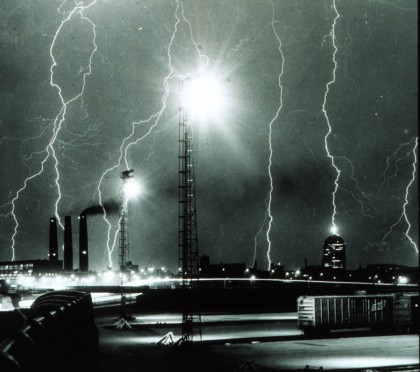 __________________________________________________________________________________
Merritt College Physics Instructors
Stephen Matthew, Ph.D. is the  instructor for the Physics 4 & 2 series. Professor Matthews has taught at Merritt for the past six years, specializing in our Physics 2A, 2B, 4A, and 4B classes.
Tae Sung Kim,  M.S., started teaching Physics labs at Merritt College in the Spring 2014 semester.   He earned his MS in Physics at UCSC with research on a silicon detector for the ATLAS experiment.  Currently, he is pursuing his Ph.D. in Electrical Engineering at UCSC, where he has been studying a MEMS-based optical device under the supervision of Dr. Joel Kubby.
To contact the Physics Program, call Michele Bruni, Physics and Astronomy Technician, at  (510) 436-2601. Please leave your name and the date and time that you called.