Health Services Home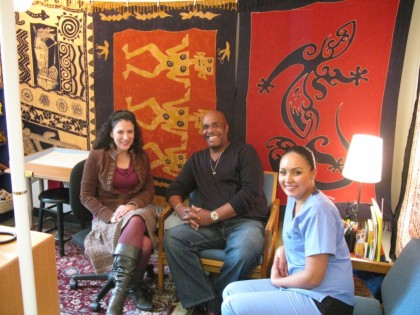 Welcome to the Merritt Health Center!  Staffed by a Licensed Clinical Social Worker and student interns-in-training, the Health Center offers support for your physical and mental health so you can maximize your success as a student.  See our services listed below and our hours of operation at right.  All services and supplies are free of charge!  For more information or to make an appointment, drop by R-106 during our business hours or call (510) 436-2533.  We look forward to meeting you!
All services are free of charge.
Call (510) 436-2533 for appointments or drop by R-106.
Support for Your Mental Health
Confidential Personal Counseling for individuals, couples and families
Support Groups for addiction recovery, anger & stress management
Help with challenges such as homelessness, abusive relationships and trauma
Information and referrals

Support for Your Physical Health

First Aid and over-the-counter medications such as aspirin and decongestants
Pregnancy tests, feminine hygiene and safe sex supplies
Confidential HIV testing once per month
Vouchers for low-cost vision care

For Physical Exams & Medical Services
Peralta Wellness Center at Laney
Mondays, Wednesdays 9 a.m.-5 p.m.
Student Center 4th Floor, 900 Fallon St.
Free to all students in the Peralta Community College District
Call (510) 464-3134 to make an appointment