Career Institute & Job Center Home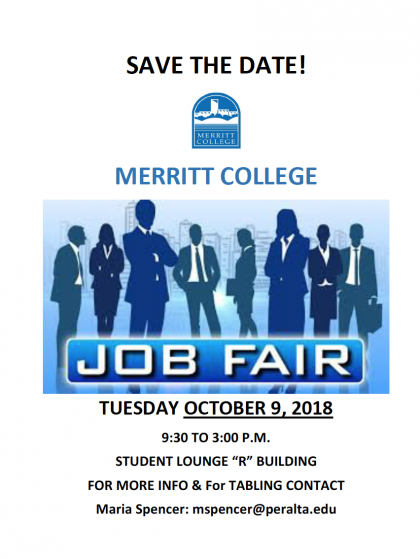 Looking for a job? Want to post a job? See below…
The offices of the Career Institute & Job Center are temporarily closed. However, the Job Listings are still active. If you'd like to post a job, click HERE, if you are looking for a job, click HERE, or if you are looking for a Job Fair or an Internship, click HERE.
For questions or info, contact Doris Hankins, Employment Services Manager, at dhankins@peralta.edu, (510) 436-2410, or Associate Dean Maria Spencer at mspencer@peralta.edu,(510) 436-2582.
____________________________
The Career Institute and Job Center is a collaborative endeavor that brings together employers and job seekers and provides a comprehensive one-stop approach to career exploration, skills training, development workshops, and job-search services.  We provide robust services and expertise to help current and re-entry students, as well as dislocated workers, develop the skills, attain the knowledge and access the resources needed to reach their goals and thrive in their chosen career.
In order to create this welcoming environment, Merritt received funding through the federal government's Workforce Innovation and Opportunity Act (WIOA),  the Oakland Workforce Development Board, and other local organizations who share the same goals.