Associate Vice Chancellor of Technology/Chief Information Officer, Peralta Community College District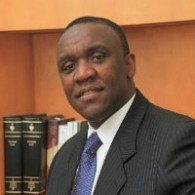 Calvin Madlock is currently the Associate Vice Chancellor for Information Technology (IT) at the Peralta Colleges in Oakland, California.  As Chief Information Officer (CIO), Mr. Madlock oversees technology services at the four Peralta Colleges – Berkeley City College, College of Alameda, Laney College, and Merritt College.
Previously, Mr. Madlock served as Director of Information Technology Services at Antelope Valley College District in Lancaster, California and IT Project Manager at the Los Angeles Community College District in Los Angeles, California – Serving over 130,000 students and 12,000 faculty and staff.
In addition to Mr. Madlock's career in academia, he worked in the corporate arena, providing professional computer services for Farmers Insurance, Nissan Motors, Toyota Motors, Ralph's Groceries, Kaiser Permanente, United Airlines, Rockwell International and Hughes Aircraft.
Mr. Madlock holds a Master of Science degree in Information Technology from Capella University, a Bachelor of Science degree in Computer and Information Systems from Northwestern State University, a Project Management Professional certification from the Project Management Institute and a Project Management certificate from UCLA Extension.
He also earned an Associate of Arts degree in Physical Education from Northwest Mississippi Community College in Senatobia, Mississippi.  Furthermore, as a former NCAA – Division 1 college basketball player at Northwestern State University in Natchitoches, Louisiana, Mr. Madlock captured national attention where he received an Academic All-American Award, recognizing his athletic abilities and academic accomplishments.
Over and above Mr. Madlock's education and experience, he incorporated the Boys To Men Club of Los Angles and helped to craft and maintain the African American Outreach Initiative (AAOI) at the Los Angeles Community College District promoting recruitment, retention, and transfer of targeted "at risk" student populations under represented within the Los Angeles area.  The model was developed in such a way that it could be replicated to accommodate other diverse populations across Districts.
Filed under: Uncategorized