Schedule Info
Fall 2019 Aesthetic Pruning Class Schedule
FALL 2019 FLORAL DESIGN:
The First Fall 2019 Floral Design Class, Influences of Continental Design, beginning Tuesday, 8/20, HAS ALREADY FILLED! There is a waiting list, and if you would like to be on it, please contact Kay by clicking the button below.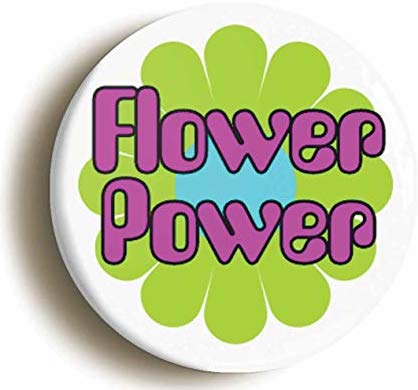 Next up (reserve now by clicking the above button!): LH 838 Creative Centerpieces
Tuesdays October 15-November 26, 2019 (no class on 10/29)
6 Class Sessions
Meeting time: 6 pm- 8:50 pm H105
Creative Expression with our Fall Flowers and Botanical materials. This class series explores a variety of designs appropriate for use as dining centerpieces.
Class Enrollment Fee: $150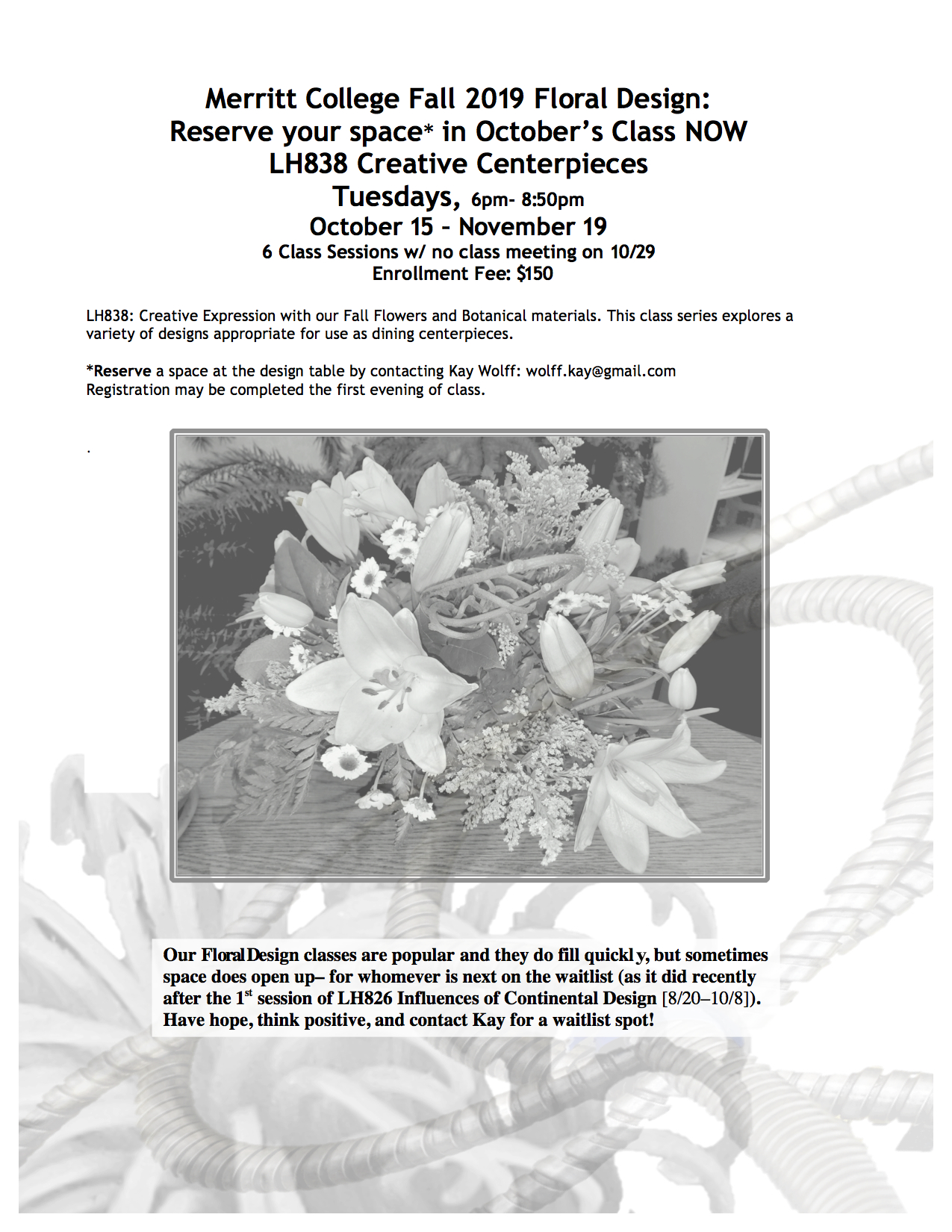 ALWAYS OPEN FOR ENROLLMENT:
LH501 Urban Community Gardening! 
Tuesday mornings 9- 10:45am at Merritt Hort Dept. 
Wednesday mornings 9:30- 11:15am at Lakeside Park (use the side entrance to gardens that is across from Nature Center/Bird Dome)
That's right, LH501 is always open for enrollment, throughout the semester, spring, summer and fall. This zero unit class is a great way to learn all about raised bed vegetable gardening and gardening basics, and all at your own pace. No grades, no commitment, no cost. and is taught by retired (only somewhat, apparently) long-time faculty member/former dept. chair Tom Branca. 
IMPORTANT NOTE ABOUT CLASS SCHEDULES
Change is inevitable, and class schedules are dynamic entities that, over the many months since first they were conceived, must adapt as other conditions change around them. Each of the four colleges inevitably, unavoidably, must make revisions to class schedules, some have minor impact, such as room or instructor changes, while others- changes to days/times, or a class that is canceled altogether, can wreak havoc on a student's carefully laid plans. >> A POSITIVE Note: unfortunately, sometimes classes may be canceled for various reasons (and yes, enrolling early does help prevent class cancelation), but classes get ADDED to the schedule post-print shop deadline too! Don't be in the dark about that class you may need– ALWAYS check the district-wide searchable, continuously, and immediately revised online Passport class schedule.  Do not rely solely upon that glossy-cover printed schedule, and don't be fooled by its pdf "online" twin either, as it's far too easily found on the district and each of the four college's websites, usually right alongside that link/gateway to truth and correct information, the dynamically updated Passport. You'll hear "Check the online schedule"- that means Passport, and does not mean to check the unrevised pdf exact replica of the not-editable-once-printed paper schedule. Landscape Horticulture students may always find a revised edition of our in-house published schedule,  and advisory notices on these pages (and in our dept.'s foyer)- but only as quickly as we can get to posting them, so acquaint yourself with searchable Passport today.
FEE-BASED CLASSES
Fall 2019 Aesthetic Pruning class schedule is HERE
_______________________
ABOUT CLASS SCHEDULES/ARCHIVES
Plan ahead!- THIS pdf shows projected class scheduling (day/evening fall/spring) through 2021 
EVERYTHING IS SUBJECT TO CHANGE!
Important note about printed schedules
The Peralta-wide schedule of classes is printed far in advance of the semester, and many schedule changes are inevitable. Don't rely solely on the printed schedule of classes, as it won't show room, instructor, and day/time changes, canceled classes, or classes that have been ADDED to the schedule!
Stay in-the-know for our dept. by checking here, or by using Peralta's online Passport searchable schedule of classes, where you will always find the most up-to-date class schedule info for all four Peralta colleges!