Isela Santana
English Instructor / Co-Coordinator
I am the first generation in my family to graduate from college. My parents immigrated to the U.S. from Guanajuato and Zacatecas, Mexico in the mid 50's. settling in San Francisco. I attended UC Berkeley where I majored in English and began tutoring ESL students in the Golden Bear Center. After Cal, I worked as a high school teacher for 11 years in New York City, Boston, Berkeley, San Francisco, and Oakland. In 1994, I attended Harvard University and earned a Master's degree in Education with a specialization in Language and Literacy. At Harvard, I met my husband, Richard Santana, an educational consultant, and coffee connoisseur. We have been living in Oakland since 1999, raising three beautiful daughters, plus our dog, Luna, and six colorful chickens. We own Cafe Santana in the Laurel District on MacArthur Boulevard which has been in business for over five years now. In 2004, I obtained a tenure-track position teaching English at Merritt College; soon after, I became Co-Coordinator of the Puente Project and Faculty Club Advisor to the Puente Club. I have had the honor of working with a diverse group of Puente students over the years, many of whom have transferred to four-year institutions, and are successfully working in a wide range of professions. I love seeing Puentistas return to their communities as leaders, role models, and experts in a wide range of professions. In 2017, I was asked to step in as the Director of the Learning Center to oversee our peer tutoring program across disciplines. I thoroughly enjoy working with this team of tutors and colleagues as we collaboratively build a quality program to increase student success. Teaching and serving students is tough work, never a dull moment!  Therefore, I must never be overly afraid or resistant to change. If I expect my students to succeed, I must engage myself in their world as much as possible, get to know them, ask them about their interests, their fears, their hopes, and dreams; I must also be willing to share my own story, for it is this reciprocal connection, a type of mutual curiosity that helps build trust and allows me to identify their strengths, skills, and talents.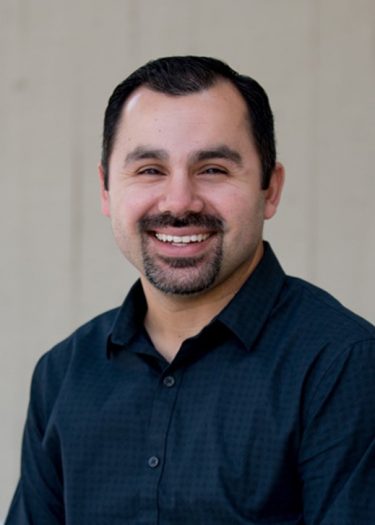 Jose A. Salceda
Counselor / Co-Coordinator
My parents were born and raised in Chavinda, Michoacán, and immigrated to Napa, California for better opportunities. I earned an A.A. in Social and Behavioral Sciences at Napa Valley College, a B.A. in Psychology with a minor in Chicana/o Studies at San Diego State University, and an M.A. in Counseling with a focus on multicultural counseling at Washington State University. I have been the Puente Counselor and Co-Coordinator at Merritt College since 2015. I have implemented strategies to retain, graduate, and transfer community college students. In particular, I have provided holistic counseling to students, including academic counseling, career guidance, graduate school counseling, personal support, and financial literacy counseling. With my background in counseling, I have been fortunate to have worked directly as a counselor with many students from diverse ethnic/racial, and cultural backgrounds. I have worked with first-generation, low-income, and college students with disabilities. Having been a first-generation and low-income student, I can readily identify with students that share similar backgrounds and I feel confident that I can guide them along their educational journey. I am passionate about my work and I look forward to continuing to guide and support future Puente students.