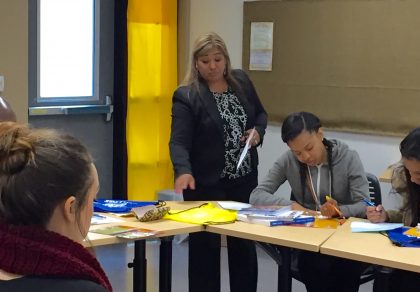 Orientation offers Merritt College the opportunity to officially welcome you and thank you for choosing us. You will learn about our expectations of you as well as what you can expect of us. During orientation, new students are provided with information regarding the college's programs and services; degrees, certificate, and transfer requirements; and support services and other useful information. Our overall goal is to assist you in getting off to a great start and providing you with the necessary information for a successful finish.
Online Orientation is now offered for your convenience by clicking here. When you are finished, please be sure to print out that page and bring it with you to your counseling session.
To see the Orientation click here.
To make an appointment for in person Orientation, please call (510) 436-2460.
Be sure when you call that you have your Student ID number or you will not be able to make an appointment. Please clearly state your name and phone number with requested date and time of orientation when you are leaving a message to make an appointment. Please schedule an appointment at least a week prior to the date you wish to attend.
AB705 and the Placement Process
Counselors review multiple measures to advise students on appropriate courses before enrollment. Multiple measures are obtained from your high school transcripts, other college transcripts or through self reported data.