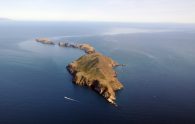 Biology 62S: Natural History of the Islands of California (Begins 3/13)
California's islands are one of the Golden State's best-kept-secrets, but not for long! In this field-driven, hands-on course, you will learn all about the geology, ecology, and biology of three major archipelagoes: the Channel Islands (a national park), the Farallon Islands, and the San Francisco Bay Islands. The course includes classroom lectures and weekend field trips to Santa Cruz Island, Angel Island, and little-visited Brooks Island, part of the East Bay Regional Park District. Come discover what makes islands such unique ecosystems!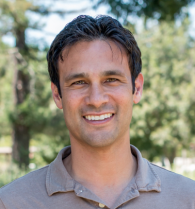 Instructor: Brad Balukjian
Brad Balukjian never grew up. When he was six, he ran around the woods collecting bugs and putting them in jars. Now he does it for a living. He has a bachelor's degree in island biogeography from Duke University and a Ph.D. in entomology from UC Berkeley. In addition to teaching at Merritt, Brad is a freelance science journalist and has published over 100 articles in National Geographic, Discover, Rolling Stone, and several other publications. Check out bradbalukjian.com for more information.
Course Number 23388: Meets Wednesdays, 6-7:50 PM, from 3/13-5/15. Field trips: 4/14 9 AM-5:50 PM; 5/5 10:30 AM-4:50 PM; 5/11 10 AM-4:50 PM.
Note: This class counts as an elective in the new Natural History & Resources Certificate of Achievement being developed.
Once registered at Merritt, enroll in the course here: passport.peralta.edu
If you're not yet registered at Merritt, apply here: www.opencccapply.net/uPortal/f/u63l1s1000/normal/render.uP