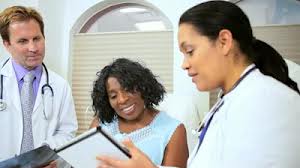 The Chronic Care Assistant (CCA) certificate program provides advanced training for Medical Assistants, Community Health Workers, C.N.A.'s, non-licensed Allied Health Professionals, or students with college background in Psychology and Human Services looking to expand their role in a healthcare setting. Coursework includes skills and strategies to work collaboratively with patients to promote healthy behavior and change activities for self management of chronic conditions such as diabetes, hypertension, heart disease, depression, and obesity. Students will gain knowledge to apply health improvement strategies and communication techniques to function within a multi-disciplinary team-based model of care.
This 24-week program is offered through structured online coursework and face-to-face on-campus meetings. All courses must be taken in sequence. If the student is not already employed in a healthcare environment (such as Medical Assistant or Community Health Worker), then she/he will need to be available for field placement several hours per week during business hours.
Career opportunities include work at primary care and specialty clinics in the role of Patient Navigator, Panel Manager, Care Support Coordinator, Clinical Care Assistant, Lead Medical Assistant, Health Coach, or Chronic Care Assistant.