E-Books
Overview
An e-book, or electronic book, is a digital version of a traditional printed book designed to be read on a computer or other digital device. Currently, the Library owns nearly 20,000 e-books on a variety of academic, vocational, as well as general interest topics. These e-books are contained in two separate collections, the EBSCO eBook Collection and the Gale Virtual Reference Library.
E-Book Access
Off-campus access to Merritt College Library e-books is available through remote authentication with your student/employee ID number.
E-Book Assistance
Librarians are available at the Reference Desk to assist you with accessing and using databases. Please visit the Reference Desk in person or call (510) 436-2557.
EBSCO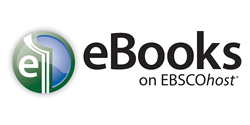 The EBSCO eBook Collection offers a comprehensive selection of nearly 16,000 e-book titles in all core subject areas including social sciences, humanities, science, technology, medicine, the arts; thousands of front list and bestselling trade titles; ready reference materials including encyclopedias, dictionaries, directories, and handbooks; resources for students, teachers and faculty; and much more.
GALE

The Gale Virtual Reference Library (GVRL) is an electronic collection of encyclopedias and specialized reference sources for multidisciplinary research. These reference materials once were accessible only in the library, but now you can access them online from the library or remotely 24/7.