Schedule Info



CLASS SCHEDULES

now here

(updated July 16, 2019)

FALL 2019 SCHEDULE UPDATE NOTICE:

LH206 Landscape Business Practices has been moved from Wednesday evenings to Monday evenings.Enroll via new class enrollment code: 48507. We also have a new Landscape Hort dept. instructor assigned to the class, long=time landscape business owner Martin Cleary will join us. Students! With this day change, we  need to get class numbers up and need you to enroll now. Not quite sure yet? Just thinking about taking the class? Sign up anyway NOW. Remember that if you decide you can't take the class after all, as long as you drop by the "drop with no W" deadline of Monday, Sept. 2nd, you'll be in the clear.  who wished to enroll in both LH206 and L16 Soils may now enroll in both.
LH13 Arboriculture was incorrectly listed in Passport with lecture and lab on separate days. Passport has now been updated, correctly listing the entire class on Thursday: lecture 10am – 11:50am/lab 1- 3:50pm (note that class lecture/lab/luch times do not necessarily adhere to the specific hours listed,but tend to conform to the needs of the class).
SUMMER CLASS CANCELATION NOTICE: LH208 Growing & Using Healthful Herbs has been canceled!
Remember that your early enrollment helps to ensure class viability!
The Fall 2019 Floral Design class schedule will be posted here any moment now!
Summer 2019 Academic Class Schedule 
Fall 2019 Academic Class Schedule
Fall 2019 Aesthetic Pruning Class Schedule
FALL 2019 FLORAL DESIGN:
Kay Wolff will be offering one Summer 2019 Floral Design class: Weddings – Focus – While the 4 week Weddings: Hand-tied Bouquets class rapidly filled to capacity, you may still have a chance to join one of our fall Floral Design classes. If one of the below is of interest to you, don't hesitate, see below and reserve your space today! (printable flyer to be posted here soon)
Influences of Continental Design
An introductory Series
LH826
August 20 – October 8, 2019
Tuesday Evenings
No Class Tuesday 9/3
Flower Market Tour Friday 9/6 6 am at SF Flower Mart*
8 Class Sessions Meeting time: 6 pm- 8:50 pm
Room H105
Class Enrollment Fee: $190 Materials fee for demonstration materials: $35
No materials needed Week 1, designers provide their own design materials weeks 2-8.
This series of classes includes identification of materials, influences of continental design styles on trending designs, theory, and practical hands on experience. This course helps the designer to grow in the understanding of the influence of traditional design shapes while beginning to discover their own design style.
Repeating this class is encouraged to help you master the elements and principles of design.
*A tour of the SF Flower Mart is planned as one of the class meetings.
Reserve your space at the design table by clicking the button below.
Register may be completed the first evening of class.
LH 838 Creative Centerpieces
Tuesdays October 15-November 26, 2019
6 Class Sessions
NO CLASS October 29
Meeting time: 6 pm- 8:50 pm H105
Class Enrollment Fee: $150 Materials fee for demonstration materials: $40
No materials needed Week 1, designers provide their own design materials weeks 2-6.
Creative Expression with our Fall Flowers and Botanical materials. This class series explores a variety of designs appropriate for use as dining centerpieces.
Reserve a space at the design table by clicking the button below.
Register may be completed the first evening of class.
•
___________________________
Academic Class Schedules
The Spring 2019 semester is now ending (May 24), and summer begins soon. There are always opportunities to learn, and one such option is LH501…see below.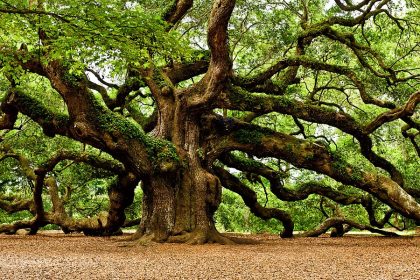 ALWAYS OPEN FOR ENROLLMENT:
LH501 Urban Community Gardening!  That's right, LH501 is always open for enrollment, throughout the semester, spring, summer and fall. This zero unit class is a great way to learn all about raised bed vegetable gardening and gardening basics, and all at your own pace. No grades, no commitment, no cost. This class meets on Tuesday mornings at the Merritt Hort dept., and on Wednesday mornings down at Lakeside Park (near Fairyland), and is taught by retired (only somewhat, apparently) long-time faculty member/former dept. chair Tom Branca.
IMPORTANT NOTE ABOUT CLASS SCHEDULES
Change is inevitable, and class schedules are dynamic entities that, over the many months since first they were conceived, must adapt as other conditions change around them. Each of the four colleges inevitably, unavoidably, must make revisions to class schedules, some have minor impact, such as room or instructor changes, while others- changes to days/times, or a class that is canceled altogether, can wreak havoc on a student's carefully laid plans. >> A POSITIVE Note: unfortunately, sometimes classes may be canceled for various reasons (and yes, enrolling early does help prevent class cancelation), but classes get ADDED to the schedule post-print shop deadline too! Don't be in the dark about that class you may need– ALWAYS check the district-wide searchable, continuously, and immediately revised online Passport class schedule.  Do not rely solely upon that glossy-cover printed schedule, and don't be fooled by its pdf "online" twin either, as it's far too easily found on the district and each of the four college's websites, usually right alongside that link/gateway to truth and correct information, the dynamically updated Passport. You'll hear "Check the online schedule"- that means Passport, and does not mean to check the unrevised pdf exact replica of the not-editable-once-printed paper schedule. Landscape Horticulture students may always find a revised edition of our in-house published schedule,  and advisory notices on these pages (and in our dept.'s foyer)- but only as quickly as we can get to posting them, so acquaint yourself with searchable Passport today.
FEE-BASED CLASSES
Fall 2019 Aesthetic Pruning class schedule is HERE
_______________________
ABOUT CLASS SCHEDULES/ARCHIVES
Plan ahead!- THIS pdf shows projected class scheduling (day/evening fall/spring) through 2021 
EVERYTHING IS SUBJECT TO CHANGE!
Important note about printed schedules
The Peralta-wide schedule of classes is printed far in advance of the semester, and many schedule changes are inevitable. Don't rely solely on the printed schedule of classes, as it won't show room, instructor, and day/time changes, canceled classes, or classes that have been ADDED to the schedule!
Stay in-the-know for our dept. by checking here, or by using Peralta's online Passport searchable schedule of classes, where you will always find the most up-to-date class schedule info for all four Peralta colleges!