Landscape Horticulture Home
WELCOME TO MERRITT COLLEGE HORTICULTURE
(updated November 9, 2018)
Thank you for your patience these last couple of weeks as our college website experienced technical difficulties.
PRESENTING: The Merritt College Landscape Horticulture Department's
All students familiarize themselves with the online searchable Passport class schedule, but for your convenience, we eliminate the necessity of searching for classes and enrollment codes by providing our own regularly updated schedule in pdf format, above (printouts always available in our department's foyer). We do try to update and make available revised versions as quickly as we can, but all students should regularly check their schedules within their student center schedule revisions, and to ensure they are still enrolled in all classes.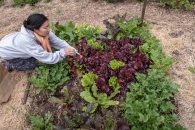 __________________________
NEW FOR FALL 2018: URBAN ARBORICULTURE

Apply and enroll in Urban Arboriculture classes now! 
See brochure HERE, read article HERE, find classes HERE, apply/enroll HERE. For questions, contact Laura Forlin at lforlin@peralta.edu or (510) 436-2418.
__________________________
FLORAL DESIGN & AESTHETIC PRUNING CLASSES
We offer non-credit, pay-as-you-go Aesthetic Pruning and Floral Design classes. For more info check out our FEE-BASED CLASS page.
Fee-based class schedules:
• The Fall 2018 Pruning class schedule is available HERE
While Floral Design has wrapped for this fall, Kay Wolff will return in January. Find out more about her course offerings in the:
Spring 2019 Floral Design class schedule available HERE
__________________________
ABOUT THE LANDSCAPE HORTICULTURE PROGRAM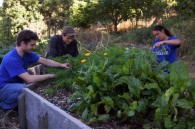 The Merritt College Landscape Horticulture Program is one of the largest horticulture programs in Northern California. We offer a wide diversity of courses and serve a widely diverse community. Whether your goal is professional development;  finding your calling and career; a better understanding of and connection to the natural world; or you just want to make a garden or improve your existing one, you can find it here.
Merritt College is a community college, open to all at reasonable cost – only $46 per unit. Fee waivers and/or financial aid are available to qualifying students. For our fee-based classes, you need only to pay the (reasonable) tuition. To enroll in academic classes, you do need to go to fill out the cccapply community college application. Within 24 hours of submitting your application, you will receive your Passport log-in information and may enroll in open enrollment and some dynamically-dated (short-term) classes immediately. You must enroll in regular term classes during specific enrollment windows only.
The Landscape Horticulture program at Merritt College offers many benefits that make us the first choice of Bay Area students each year, including: our 50-year tradition of academic excellence, our small classes, our caring and well-versed faculty and staff (most of whom were once Merritt students themselves), our strong community ties, and, of course, our great location – nestled in the Oakland hills overlooking the San Francisco Bay.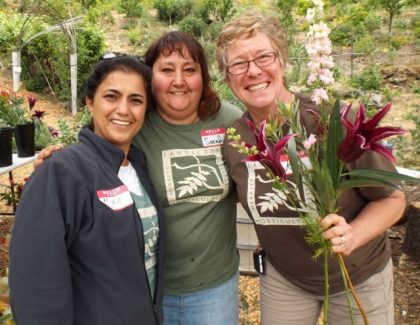 Floral Design instructor Kay Wolff and students
The program is designed to prepare students for careers in all major horticultural fields, including landscape design and construction; landscape architecture; parks and maintenance; nursery and greenhouse management; floral production and design; aesthetic pruning; permaculture. We are likely  to launch our new arborist degree and certificate program  in fall of 2018. For complete descriptions of our courses, degrees, and certificates, follow the according lefthand navigation links.
Career opportunities abound! Graduates are employed by city, county and regional parks departments, the California State Division of Highways, county, state and federal department of agriculture, school and college districts, botanical gardens, golf courses, pest control contractors, landscape contactors, retail and wholesale nurseries and flower shops. Many become self-employed in landscape management and contracting. Entry salaries vary considerably depending on skill level and geographic location. And yes, we have a very active job board for our students and alumni.
All are welcome to tour our 7.5 acre facility. Our outdoor classroom includes a 5,000 square foot nursery; an arboretum, orchard,  meadow, and outdoor kitchen; urban community, permaculture, bee, and other evolving gardens;  and our indoor classrooms include 5,000 square feet of both greenhouse and  lath house space, three state-of-the-art classrooms, and a horticultural library. Prospective students are welcome to drop by for a self-guided tour, and to meet with one of our staff. To ensure staff is available to meet with you, please schedule an appointment: call (510) 436-2418, or email (preferred) mbull@peralta.edu; cgrampp@peralta.edu; lforlin@peralta.edu; msealund@peralta.edu.
Download an up-to-date pdf of our department's fall 2018 class schedule HERE
The Fall 2018 Fee-based Pruning Class Schedule is now available HERE
The Fall 2018/Spring 2019 Floral Design schedule is NOW AVAILABLE HERE
__________________________
INTERNSHIPS
We periodically offer internships. Visit our INTERNSHIP page for more info & application.
__________________________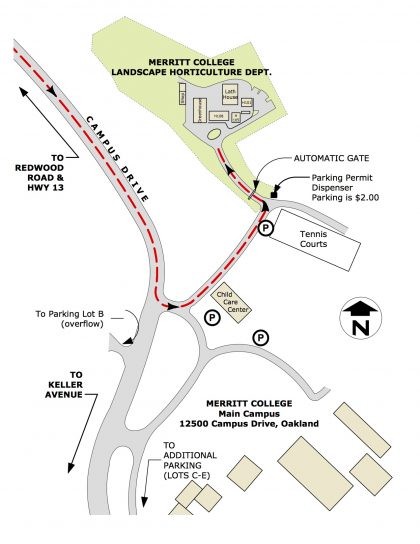 The Landscape Horticulture Department is located on the northwestern end of the Merritt College campus, up the road (Margie lane) from the Children's Center and across from the tennis courts. Use the northerly  loop road entrance into the campus and then take an immediate left. The gate will open automatically when you drive up to it during our regular hours. If it does not open during regularly scheduled class time, please notify us at (510) 436-2418 (office) or 436-2491 (field office).
Our hours vary: During spring and fall semesters: Monday – Thursday 8:30am until approximately 9:30 or 10pm (until last class is gone). Fridays: 8:30am- 5:30pm. We are also open some Saturdays, 9am- 12:30pm. See the Aesthetic Pruning class schedule for Saturday dates.
DIRECTIONS TO MERRITT COLLEGE
Address: 12500 College Drive, Oakland, 94619
Public Transportation:  AC Transit on Line 54 from Fruitvale BART Station via 35th Avenue and Redwood Rd.  Public transportation info at 511.org
By car:  From the Warren Freeway, HWY 13 South, exit Redwood Road, turn Left.  From HWY 13 North, exit Carson Street, straight across Carson St/Mountain intersection, the turn right onto Redwood Rd.  Follow Merritt signs up Redwood Road to Campus Drive, turn right. Continue ½ mile to Merritt College.  From the MacArthur Freeway, 580 East, exit 35th Avenue, turn left onto 35th Avenue.  35th Avenue will become Redwood Road; continue to the campus.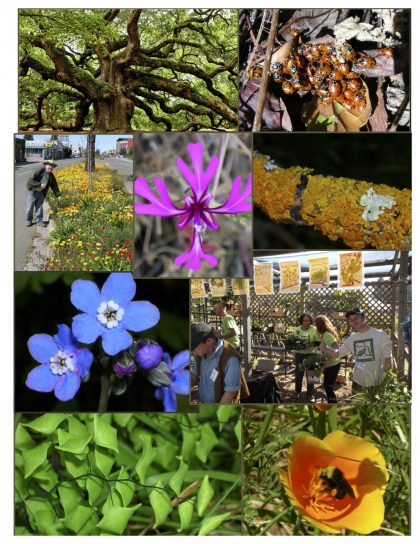 Registration is open for summer and fall 2018. Don't wait to enroll! Late enrollment can mean losing your space OR- classes being canceled. Not certain you want to take that class? To be on the safe side, enroll anyway- as long as you drop within the first two weeks of class (no later than Sept. 3, 2018 for non-dynamically dated classes), you will get a full refund and have no "W" on your transcript.
__________________________
Please note: there are always changes at all four Peralta colleges after publication of the Peralta-wide printed class schedule. Use the continuously updated Passport online class search instead. Remember: EVERYTHING IS SUBJECT TO CHANGE.
You can always find important advisories on this page, and details of Hort dept. schedule & updates HERE
• Find the most up-to-date class schedules through Passport HERE
• Get our Fall 2018 (updated August 1) academic class schedule HERE
• The Fall 2018 Pruning class schedule is available HERE
• The Fall 2018/Spring 2019 Floral Design class schedule is available HERE
For detailed curriculum information, visit our COURSES and Degrees and Certificates pages. Download a pdf file of our program offerings HERE. Plan ahead- THIS pdf shows projected class scheduling (day/evening fall/spring) through 2020 (everything being subject to change). 
For up-to-date course descriptions and degree/certificate info, see below links.

For more detail on department events, history, news, etc., visit www.merrittlandhort.com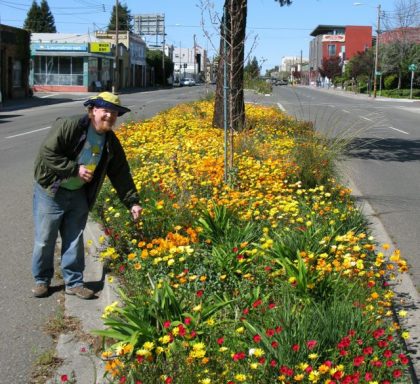 Merritt College Horticulture alum Frank Snapp- creator and caretaker of the 40th St. median strips
__________________________
COURSE DESCRIPTIONS  HERE
DEGREE DESCRIPTIONS HERE
ASSOCIATE OF THE ARTS:
• Landscape Architecture
ASSOCIATE OF SCIENCE:
• Landscape Design and Construction Specialist
• Landscape and Parks Maintenance Specialist
• Nursery Management Specialist
• and our new Arborist Degree 
CERTIFICATE DESCRIPTIONS HERE

CERTIFICATES OF ACHIEVEMENT:
• Basic Landscape Horticulture
• Intermediate Landscape Design and Construction
• Intermediate Landscape and Parks Maintenance
• Intermediate Nursery Management
• Landscape Design and Construction Specialist
• Landscape and Parks Maintenance Specialist
• Nursery Management Specialist
• New! Arborist certificate
CERTIFICATE OF PROFICIENCY:
• Permaculture Design
FEE-BASED CLASSES
(NON-CREDIT pay-as you-go)
Fee-based class registration form (includes info on how to register) HERE
Floral Design and Aesthetic Pruning Class information archives and schedule archives may be found on the fee-based class page.