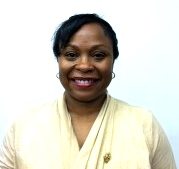 When students walked into their Intro to Administration of Justice classroom on the first day of fall classes, they were in for a surprise: their instructor was none other than former Oakland Police Chief Howard Jordan. No doubt they are also in for a stimulating semester of learning as the 20-year Oakland Police veteran and police chief (2010-2013) will include his own experiences in the curriculum.
Chief Jordan is one of two new instructors teaching this semester.
Elaine Wallace joins Merritt as a new full-time faculty member. She comes to the college with 25 years experience with the California Highway Patrol where she was promoted to the rank of lieutenant.
"We are very excited to have both Howard Jordan and Elaine Wallace join the Adminstration of Justice team," says Margaret Dixon, AJ chair and a veteran of the Oakland Police Department herself. "They bring both prestige and knowledge to our rapidly growing program."
Filed under: news