Merritt College is proud to announce that Dr. Molefi Kete Asante, Professor and Chair of the Department of African-American Studies at Temple University, will speak  at Merritt College on Tuesday, May 13, at 5:30 p.m., in the Student Center.  Considered by his peers to be one of the most distinguished contemporary scholars, Asante has published 74 books.  
Dr. Asante became chair of the African American Studies Program at Temple University where he created the first Ph.D. Program in African American Studies in 1987.  
He has written more than 500 articles and essays for journals, books and magazines and is the founder of the theory of Afrocentricity.  You can find more information about Dr. Asante at 
http://www.asante.net
. All are welcome and encouraged to attend this event.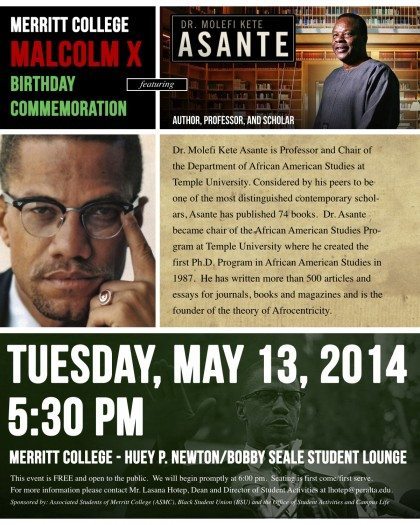 Filed under: Uncategorized